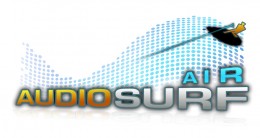 Back in mid-2010 iOS 4 had just hit the streets and brought with it a ton of new features and a host of new APIs that would allow developers to integrate with core iOS elements more easily. One of these new APIs let developers pull music that was stored on the device for use within an app, and as gamers we immediately thought of the possibility of seeing something like Audiosurf coming to the App Store.
Sadly that never did happen, although there have been a number of rhythm games since then that have attempted to create gameplay directly from your music library. But none of them have come close to being able to integrate the two as well as Audiosurf did on PC back in 2008. Well today, Audiosurf creator Dylan Fitterer sent word that a new game in the series is on its way called Audiosurf Air, and that he's already got it up and running on iOS.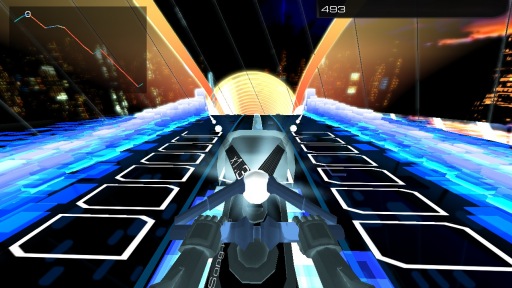 This new Audiosurf is built using Unity, so as Dylan puts it "it runs pretty much everywhere", including iOS. The trick now is to decide exactly what platforms he'll actually be releasing the game on and when, but I think iOS is a pretty safe bet. He notes that even these first screens of Audiosurf Air don't represent final graphics and there is still a ton of work left to do in the game, but still, new Audiosurf! The plan is to have the game come out sometime in 2012, and we'll keep you posted on any new details concerning the upcoming Audiosurf Air.