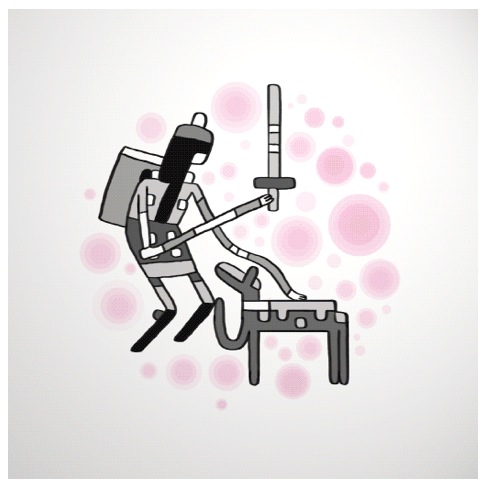 I can hardly believe it's been almost one year since the release of Superbrothers: Sword & Sworcery EP. Since that time, Sword & Sworcery has earned more accolades than I can shake a stick at, including our own Game of the Year award for 2011, and it redefined what we can expect from a melding of video games, music, art, and storytelling on the iOS platform.
Basically, if you somehow haven't checked out Sword & Sworcery yet, you can currently get either version of the game at a discount in order to celebrate the one year anniversary of its release (and the vernal equinox, of course). And by either version I mean the iPhone/iPod touch-only version which is on sale for 99¢, or the Universal version which will set you back $1.99 during this one day price cut.
If you don't currently own an iPad, but are having thoughts about picking up one of those fancy new iPads, then I'd just go ahead and jump on the Universal version. The folks behind Sword & Sworcery note on their website that they're fully aware of Apple's latest touchtronic device, and will be announcing something on that topic soon. I drool at the thought of a Retina iPad version of Sword & Sworcery, so let's keep our fingers crossed.
Also, you can't really mention Sword & Sworcery without mentioning Jim Guthrie who did the amazing soundtrack for the game. He's all over this sale business too, and you can currently purchase the Sword & Sworcery soundtrack in digital form for whatever price you feel like paying. If you're a collector type, you can also get the album on limited edition vinyl with original artwork from Pendleton Ward (seen above), or as a limited edition cassette tape. That's right, a cassette tape! All of this is available at Jim's Bandcamp page.