Earlier this afternoon, Spaces of Play gave us a first-hand look at how Spirits [$2.99 / HD], it's first and only game, might look on iPad 3's rumored 2048 x 1536 resolution. Like a lot of studios, Spaces is being proactive about the new hardware, and it's hoping to get a double resolution update out within a few weeks of the devices presumed launch a little later this month.
Interestingly, Spaces is leveraging its Mac version of Spirits as the testing ground. It sports multiple resolutions, including 2048 x 1536, enhanced visual elements like a beautiful new "glow" filter, as well as re-painted art.
Check out these screens: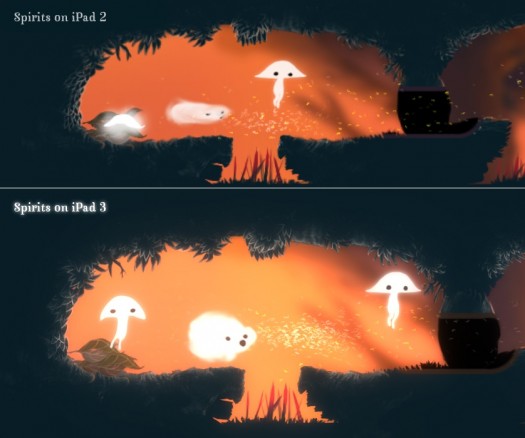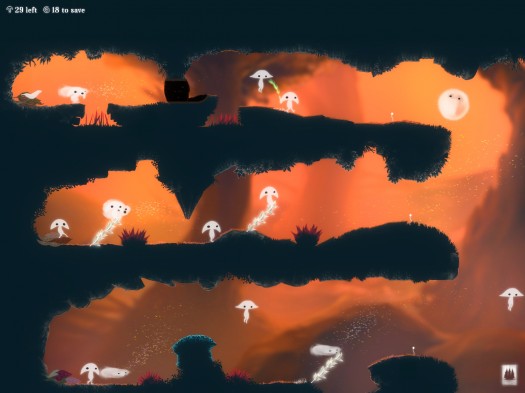 Last week, Kevin Ng showed off what his upcoming vector-based title, Food Run, will look on iPad 3. Spirits is pretty different, as it's a really heavily physics-based game that gnaws at memory. Spaces hopes that iPad 3's memory will receive a significant boost over its predecessor, iPad 2. Otherwise, the final version might end up looking a little different or it might end up missing some features present in the Mac version, like say, fast forward.