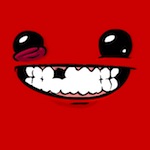 It's possible that Team Meat is just trolling us at this point, but it seems like it is genuinely married to the idea of bringing an actual game to mobile. In its latest burst of tweets, the two man outfit announced that it's working on some kind of Super Meat Boy "prototype" set for release across "touch devices."
Before you get too excited about the whole Super Meat Boy connection, do take note that this isn't a port. "It will be a re-envisioning of Super Meat Boy remade from scratch for touch," the studio said, and it won't use any art or "gameplay" from the title.
A couple of tweets later, Team Meat stated that it's doing SMB for mobile because it welcomes the challenge of a touch game. Also, it isn't planning to release something that it doesn't take serious… unless the game ends up sucking.
If that's the case? Team Meat will proudly walk into the sunset and "act like it never happened and move on to the next idea."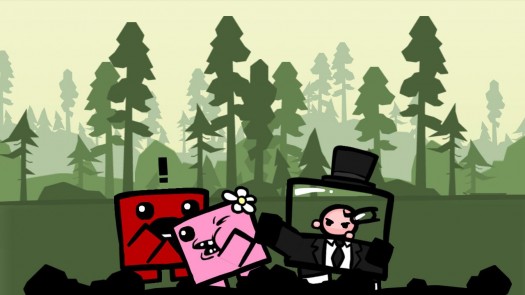 Team Meat hasn't ever really ever been all that fond of the App Store. Anyone around for the Zits n' Giggles drama certainly knows that. But of late, the studio has loosened up. Earlier this January, Team Meat confirmed that its next title would "probably" hit iOS, and well, now we've got this news.
We're huge fans of Team Meat and would love to see its talent actually go into a real, totally playable game on iOS. Here's to hoping this prototype ends up becoming a game and that we all get to see it this title in the near future.
We know how these guys have felt in the past, though, so prepare for the worst.
[Via Shacknews]