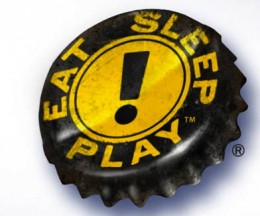 Here's a new one: instead of splintering into a billion different independent parts in order to explore the world of iOS, Salt Lake studio Eat Sleep Play is staying (mostly) together as it transitions into mobile and tablet development.
The Salt Lake City Tribune is reporting that after the studio finishes Twisted Metal, it'll move on to iPad and iPhone development. Eight employees were handed pink slips last week in order to presumably shrink the studio size for the transition, and co-founder David Jaffe is expected to leave as well to pursue a new thing before the studio makes hop.
In a statement, the studio's other co-founder Scott Campbell said all the right stuff about iPad and iPhone and iPad development, and noted that Eat Sleep Play's "brand of mechanics-driven gaming" will be a big part of its future offerings.
Jaffe is reportedly set to move into the "casual" market as well, but that's a point of contention. On Twitter, the God of War creator stated, "The rumors of me making casual games post-Twisted Metal — as many of you define them — are highly exaggerated." Later this morning he clarified, "… never say never, but I have zero plans to make games like Farmville and Angry Birds."
"I never said what I was doing post-Twisted Metal, and I'm still on Twisted Metal along with Eat Sleep Play for the next months as we launch it and balance it in real time and make sure it's a perfect game and continue to support it."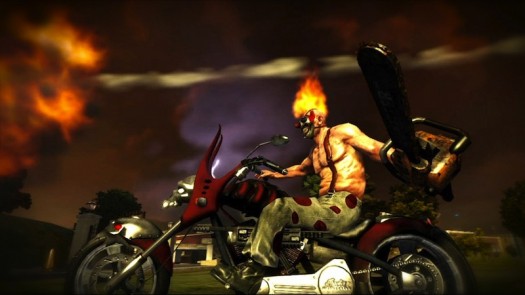 Pictured: Twisted Metal
"At the same, I will be opening a game studio here in San Diego because I really miss internal game development. Happy to share more details later."
With that said, we're not so sure if Jaffe is moving on to iOS, too, but we're trying to make contact and see exactly what's up. Stay tuned.
UPDATE: Jaffe is continuing to clarify. In a series of tweets, he revealed that he's talking to people "about some big, huge next-gen game ideas" he'd love for his new studio to make, as well as some stuff in the browser space.
"I have no idea what game we'll make yet. Could be iPhone, could be next-gen console," Jaffe said. "Have barely done anything with the new company yet."
[via The Salt Lake City Tribune]