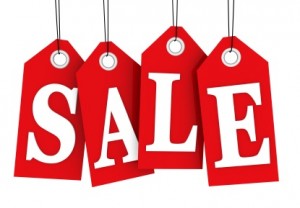 If you're looking to game on the cheap this week, you're in luck: a couple of big-time publishers and studios are offering a healthy swathe of their catalogues for $.99 right now. For example, Telltale is throwing yet another free-for-all. Until the end of this month, you can grab the Puzzle Agent and Hector series at a more wallet-friendly price. Gameloft is celebrating the Chinese New Year by killing the prices of nine of its premium offerings, while EA is still rocking price tags with its Daily Deals program.
Here's a list, and note some of the odds and ends, too — Bard's Tale and Puzzlejuice are in the mix, as well as a few other cool notables. This, by the way, is by no means a comprehensive list. We're just highlighting.
Telltale
Gameloft
EA
Odds and Ends
There you go! I heartily suggest Puzzlejuice if you still haven't gave it a shot. It's a really, really well-made puzzle game.