Back in October we told you that Namco's classic 3D arcade fighter SoulCalibur was coming to iOS, and now it looks like we have a release date for the game. According to Andriasang (and noted by Joystiq), Namco Bandai will be releasing the iOS SoulCalibur as a Universal app this coming week on the 19th.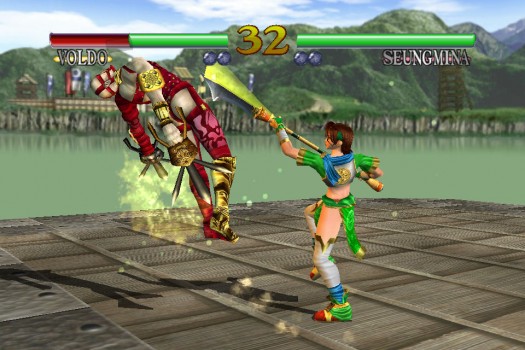 SoulCalibur on iOS will feature 19 different fighters and lots of game modes, including arcade, time attack, survival, extra survival, practice and museum modes. Sadly, there is no sign of team battle mode or any kind of multiplayer mode, which is pretty odd for a fighting game. The lack of online multiplayer isn't really surprising, but I sure hope we see some sort of local multiplayer option in an update in the future.
But even with the lack of multiplayer, SoulCalibur is an absolute classic that I spent countless hours with on my Dreamcast and I'm really looking forward to playing again on my iPhone and iPad. There will be Game Center support for 3 of the above modes, so there will be somewhat of a competitive aspect. Unfortunately, it looks like at release only owners of 4th generation devices or either version of the iPad will be able to run the game. Hopefully the hardware requirements will be able to be lowered down the line at some point.
We'll be sure to give SoulCalibur a spin and see how it's stood the test of time when it hits the App Store this week, and you can check out our forums for further discussion of the game.
Update: Here's a trailer for the game:
[Via Andriasang and Joystiq]