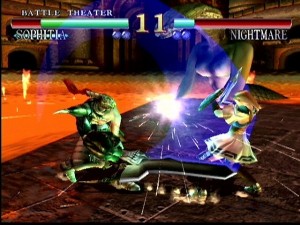 Hey, guys, Soul Calibur is coming to iOS. The original Soul Calibur, that is, and not one of the new-fangled ones.
Joystiq recently caught up with a Namco Bandai at an event and received this confirmation, as well as a release window of "soon." And, well, that's it.
Soul Calibur has seen two port jobs since its release in 1998. It'll be fun to see if this one will roll out with iOS-centric controls and functionality like the Street Fighter iOS games. They seem to hit register pretty well with that series' faithful and we all know how choosey they can (rightfully sometimes) be.
[via Joystiq]