Final Fantasy Tactics [$11.99] on iPhone and iPod Touch has inspired numerous, uh, passionate e-commentaries since its release earlier this year. One of the components we've seen the most bickering about has been addressed: Tactics' latest update zeroes in on the port's decidedly unspectacular visuals on retina devices and supports the screen.
To be clear, the text is still tiny on iPhone 4S, for example, but it's apparently much less blurry overall. Also, the UI is noticeably sharper, and various assets like facial graphics and icons have been updated to mesh with the retina support. This update also rolls in some nebulous "bug fixes."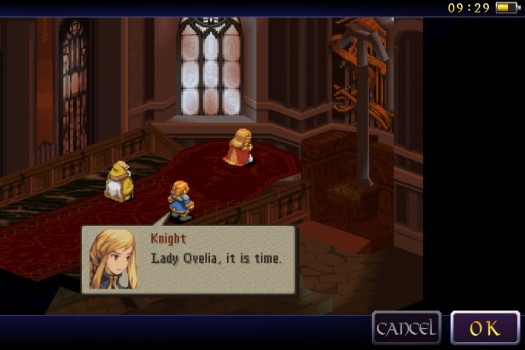 Off-topic, here, but we definitely want to note that Tactics is available at the lowest price it has ever been since its August release: as of December 19, it's $11.99 instead of $15.99. Still steep in comparison to other App Store games, but better.
If you already own the game and choose to update, note that you'll lose your auto-save data in the process because, reasons.