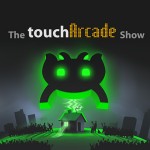 On this week's bonus edition of the TouchArcade show, we spend a moment or twenty with the Trinity behind Epoch [$4.99], Uppercut Games. At the top of the podcast, we discuss premium price points and the reception to Epoch in general. Later, we dive into a talk about the game's first big content update, the competition for users' time, where Uppercut will be in one year and other neat stuff, including a thrilling discussion about taking an iPad to the toilet. Spoiler: no-one in this podcast has taken their iPad to the toilet.
If you'd like to listen, go ahead via the links below. If you'd like to catch our 'casts the second they hit the Internet, subscribe to us via iTunes or Zune for FREE. What a deal, am I right?
iTunes Link: The TouchArcade Show
Zune Marketplace: TouchArcade.com Podcasts
RSS Feed: The TouchArcade Show
Direct Link: TouchArcadeShow-Bonus-028.mp3, 20MB
We'll be back this Friday with another regular episode, by the way. Until then!