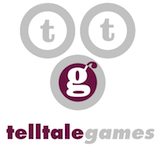 Uh, we hope you like deals because here's another. Telltale Games recently cut the price of (almost) every single one of its App Store games down to $2.99. This is the same maneuver that the studio pulled earlier this November in celebration of Thanksgiving, but we're all as appreciative as ever for the price-slasher-y. Who really needs originality with these things anyway, right? We'll take our savings however we can, thank you.
Of note, this sale extends beyond New Years, so you've got plenty of time to research any game you want in the package, if you're hesitant to pull the dollar trigger. Here is the list, by the way:
We've recommended this series a billion times, but you should really consider grabbing an episode or two of Tales of Monkey Island. Heavy on charm and wit, these are some of the best adventure games out there — period.