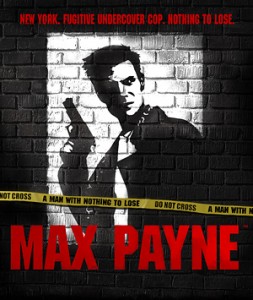 Big news on the Max Payne front: the third title in the series — which has been teased for what feels like centuries — is hitting the PC and consoles in March 2012, according to the game's publisher Rockstar Games. Also, a mobile version of the original Max Payne has been announced. It's slated to hit unspecified platforms and will support "connectivity" to Rockstar Games' Social Club, features similar to "its PC counterparts," HD resolution, and support for  wired controllers.
The boilerplate about this mobile version is buried underneath a ton of promises and hyperbole from the publisher about Max Payne 3. It's ridiculously vague, which makes us think that Max Payne HD for mobile is going to be targeted at beefed up Android devices that may or may not have been announced yet. Still, considering the reach of the App Store, it's hard to believe that an iOS version isn't in the works.
The original Max Payne was a cool, satisfying third-person character action game with one of the neatest and most regurgitated hooks this side of jumping: Bullet-Time. In the game, you could slow down the action with an over-dramatic dive and take out enemies at your leisure.
It's hard to tell considering the information that we're working with if the mobile versions will see new content or lose anything in the translation, but regardless it'll be neat for fresh faces to see where it all began for Max. As an old fan, I'm pretty stoked, too.
[Via Gamertag Radio]