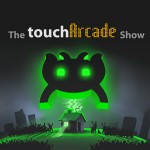 UPDATE: On this very special bonus-bonus edition on the TouchArcade Show, the regular cast gives a live show a spin and pound Jared with words about his recent trip to a SEGA event. Before we get into the real meat, though, we spend some time talking about Madden 12 on iOS and consoles, toilets, and other assorted things.
Couldn't come to the live show? Bummer! But, hey, we've also thrown this on our feed and edited out some of the rougher spots for your earholes. Download or stream the audio from the download link just below or subscribe to us on iTunes or Zune.
iTunes Link: The TouchArcade Show
Zune Marketplace: TouchArcade.com Podcasts
RSS Feed: The TouchArcade Show
Direct Link: TouchArcadeShow-Bonus-012.mp3, 26MB
Here's some notes:
GAMES
ORIGINAL: Remember when we said we'd like to give a live TouchArcade Show a spin? Well, today is the day that we're going to do it. In a little under an hour (5:00 PM Eastern / 2:00 PM PST), we're going to start up a stream via Justin.TV and we'd love for all of you to swing by, interact with us, and give us your earholes. Theoretically, all you'll have to do is hit up our page on Justin.TV and start listening or swing by this post and we should have an embed.
Just as a word of warning: occasionally, the service throws up a short video ad when you initially enter, but that'll also be the last one you'll see if you keep the tab open and ready. You'll also be asked to confirm that you're 18 since we'll (me) will probably throw a curse around or two.
Specifically today, we're going to grill "The Bearded One" about his trip to a SEGA event. It should be fun, so we'd really love for you to join us. See you there! Remember, one hour!