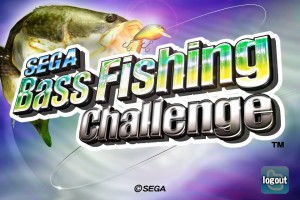 At a San Francisco preview event yesterday, Sega announced that they would be bringing their classic fishing franchise Sega Bass Fishing to iOS this Fall. Sega Bass Fishing originally launched in arcades back in 1998, but most people will likely remember it from its days as a Dreamcast launch title complete with wacky fishing rod-shaped controller. Since then, it's been rereleased in various forms over the years, and – perhaps most appropriately – as a Wii title using the motion controlled Wiimote.
The iOS version will be based on the 2009 arcade game Sega Bass Fishing Challenge, which was an updated version of the original, hence the "Challenge" in the title. The game is still at an incredibly early state, though it's looking really nice so far. As with most fishing games, you'll be able to cruise around the waters in your boat in various worldly locations, cast your line, and hope to entice a huge fish to take a bite. You control your boat from a third-person perspective, but once your line has been cast, things switch to an underwater view.
Here is where you can get up close and personal with your future prize catch while you orchestrate a careful balance of reeling the bugger in without snapping your line or letting him off the hook. The underwater view really showcases the impressive visuals in Sega Bass Fishing Challenge, with detailed fish models that swim, wriggle, and fight you in a very realistic manner.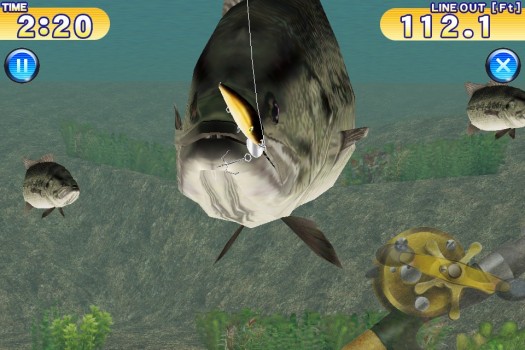 The build we were shown today worked well with onscreen virtual controls, but the final release version of Sega Bass Fishing Challenge will incorporate the motion control capabilities of iOS devices, similar to using the fishing rod controller of the Dreamcast original. These motion controls weren't implemented just yet, but I'd imagine they'll work equally as well as other iOS titles that have utilized them like Flick Fishing [99¢/Free] or Fishing Kings [$4.99/Free], and add another level of immersion to your virtual fishing endeavors.
Sega Bass Fishing Challenge is vaguely set for release sometime this Fall, and we expect to have more information on the title in the coming weeks. Based on what I've seen so far, if your were a fan of the original, or just a fan of fishing games in general, you should be in for a treat when the game hits the App Store later this year.