It's been awhile since we've checked in on the Checkers scene on the App Store, so I thought I'd fire up Mirror Match Games' new release Lets Play Checkers [$2.99 / Free] to see what the latest and greatest in checkers has to offer. Turns out, the latest Checkers game offers Checkers play… I suppose I shouldn't be so surprised by that.
Seriously, though, Let's Play Checkers is a pretty cool app. The checkers action is rendered in 3D, which is a nice touch, and the game has a well-designed UI that, even in the free banner-ad supported version, comes off as tasteful and, hey, even operates pretty well.
The online part of the deal operates kinda like Words With Friends — you can queue up people by finding their username, their e-mail, or their Facebook. Additionally, by find random dudes via matchmaking. Push notifications will let you know when it's your turn. As a whole, this stuff operates well enough as indicated by our limited time with it.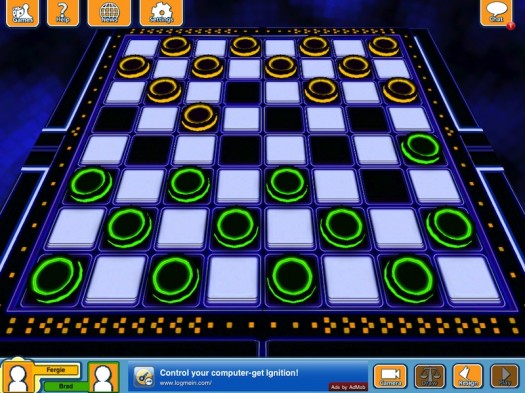 New updates are being planned if the App Store description can be believed, and each one will pack in a brand new board to use. I might be in a minority here, but I'm kinda hoping we'll see a dinosaur-themed board in the near future. You hear me Mirror Match? Make it happen!