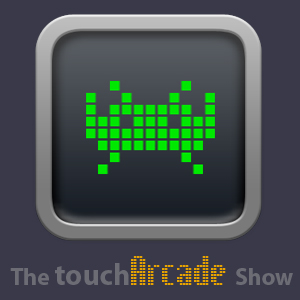 We're back with another BONUS episode of the TouchArcade Show. This week, Phil Larsen from Halfbrick joins us in an hour-long discussion. Unlike our previous bonus episodes, this isn't a strict interview. Instead, Phil, myself, and Eli talk about whatever floats into our heads as we gently move from topic to topic. I think Pokemon, actually, ends up being the thing we stick on for the longest, but we also dive into Machinegun Jetpack, free-to-play versus premium, Microsoft's Kinect, our fake iOS-centric E3 idea, and Australian beer. Like I said, this isn't a traditional bonus episode.
Want to give it a listen? Fantastic! You can do so just below via direct download or by stream. If you'd like to subscribe to us on iTunes or Zune Marketplace, you can also do so. Heck, you could even rate us there if you want!
iTunes Link: The TouchArcade Show
Zune Marketplace: TouchArcade.com Podcasts
RSS Feed: The TouchArcade Show
Direct Link: TouchArcadeShow-Bonus-004.mp3, 34MB
In previous episodes we've featured music from Jim Guthrie and then music from the developer we're speaking with. This week is strictly Jim Guthrie. The theme song is "Audio Pepsi" off the album A Thousand Songs. You can buy the entire album or stream all its songs on Guthrie's Web site. Guthrie is also responsible for the Sword & Sworcery [$4.99] soundtrack, which we used in this episode to break up some of the talk. You can give Halfbrick a visit at its official Web site here or via Facebook and Twitter.