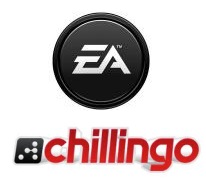 Yesterday the gaming media at large descended upon EA's Redwood Shores headquarters in order to do 3 things: watch dogs catch frisbees, eat from a wide variety of lunch trucks, and play a ton of upcoming video games. The first two activities were definitely enjoyable, but the real fun was being able to check out some of the excellent titles that are coming out soon on iOS and consoles. Some of what was being shown from EA and from Chillingo we already took a look at during E3 last month, so here is a look at some titles which weren't previously covered.
---
Need for Speed: Shift 2 Unleashed – A sequel to the original Need for Speed Shift that launched in 2009, this time around you're getting twice the number of cars with more than 40, including one that is exclusive to the iOS version of the game. The visuals are also a step up, and one of the new things that caught my eye is the new helmet cam option. Instead of just a regular interior camera view, you can actually race right from the driver's first-person perspective. It's a subtle change, but one that adds a dramatic effect to the gameplay. NFS: Shift 2 Unleashed should be available sometime next month.
---
One Man Army: Chain Reaction – According to Chillingo this game was created by a mother who is also a developer, and I would say it falls in the category of "why didn't someone think of this before?". One Man Army is a turret defense style game with an added tower defense element. The two genres mix together pretty well too. There's a lot of strategy in placing your towers correctly but also some real time action as you blast away at the baddies with your turret as well. The game is currently only slated for iPhone and iPod touch, but was shown off to me on an iPad in pixel doubled mode.
---
Dream Track Nation – We first learned of Dream Track Nation with a trailer that was released back in April, and the game is now set to launch in just a couple of weeks. Dream Track Nation is a side-scrolling stunt racer of sorts that uses a pretty wacky physics system. The best way I can describe it is like JellyCar [Free] without the jelly. One of the big features will be a level editor which allows you to upload and share your own tracks with others online, as well as check out their creations. In this video, after a quick run through a level, you can see the level editor in action. Although we didn't actually end up putting together a usable course, you should get an idea of how simple the process is.
---
Anomaly Warzone Earth – Easily my favorite out of the games that were at this event, it's easy to see why Anomaly Warzone Earth won an Apple Design Award at WWDC this year for the Mac version. Now it's getting set to hit iOS next month, and is even better with the touch screen interface. It's also another game I'm surprised nobody thought of before. In it, you take on the offensive role in what would be your typical tower defense game. You'll choose the vehicles and route of a convoy as it makes its way through levels filed with enemy towers. The interface works beautifully, and the strategies needed with the typical tower defense roles reversed are fresh and engaging. The game is also quite beautiful, to boot.
---
Be on the lookout for the EA and Chillingo titles shown here and the ones we saw at E3 to hit the App Store during the next several months, and you can check out our upcoming games forum for individual threads to discuss each game with the TouchArcade community.