Crescent Moon's Aralon: Sword and Shadow is one of the App Store's meatier games, so it often demands a meatier price point. If its standard price of $9.99 is too much for you to swallow, I think you'll dig this news: the game, which is a Universal app, is now just $4.99. That's, like, a total of five dollars of savings! Think of all the things you can buy with the money saved!
In case you didn't know, Aralon is one of the most advanced RPGs on the App Store. A convenient analogue is the Elder Scrolls series, which generally boasts the same attributes: first-person perspective, somewhat deep spell combat systems, tons of quests, and an open-world. We reviewed it awhile back, so give that a read if you're interested in learning more.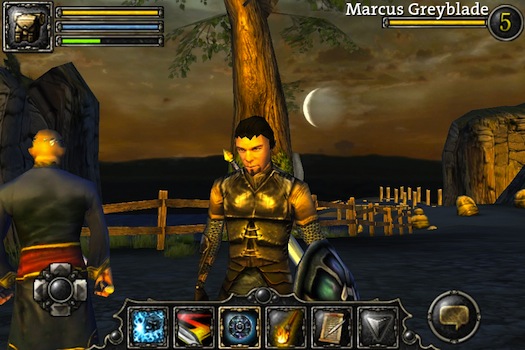 A new update, by the way, has hit since we last talked about Aralon. The latest version has hammers and maces, as well as 'specialty' IAP items. Several bug fixes, including the crash bug in Uthu's Fortress, have been fixed, too. Not too bad for a free update.
In other Crescent Moon news, the studio has given us a few new screens of Pocket RPG, which development for appears to be going well. We're told that the game will launch alongside an update that adds "target assistance" (read: auto-aim) for casual players and includes notable refinements and tweaks to the overall product. Neat! Now, check out those screens I mentioned earlier:
Pocket RPG launches this Thursday, July 14th.