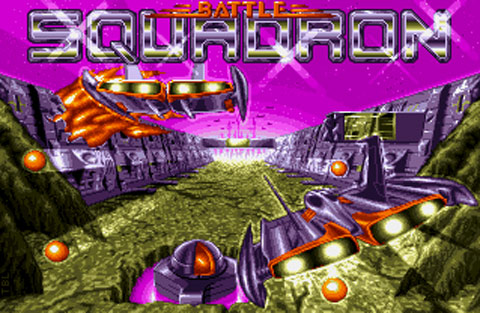 Back in January we heard the excellent news that Cope-Com would be bringing an exact port of their classic Amiga shooter Battle Squadron to iOS. Originally released for the Amiga in 1989 (arriving on the Genesis / MegaDrive the following year), Battle Squadron is widely considered one of the very best Amiga shooters ever released and is probably my personal favorite 2D shooter of all time. And, I know Arnold Kim spent plenty of time with this one on his Amiga 500, as well.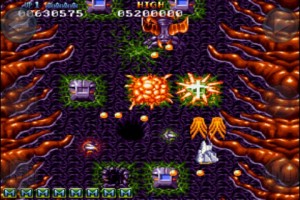 Since the original announcement, I've previewed several pre-release builds of the game and have loved every minute of it. I'm happy to report that, at long last, Cope-Com released the Universal application (for iPhone and iPad) Battle Squadron ONE [link] into the App Store. And, any self-respecting shooter fan (of a retro bent or no) needs to take notice.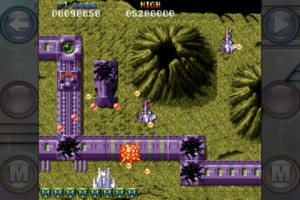 At its core, Battle Squadron ONE for iOS is an exact rendition of the Amiga original; it is a line-by-line C/C++ adaptation of the original 68000 assembly code. The game features four scrolling level environments, huge numbers of enemy craft, 24 different weapons (four types with six power levels each), Nova Missile smartbombs, four powerful end-bosses, and three different levels of difficulty. Three different control modes have been worked into the iOS version: direct touch (at both "Amiga speed" and "keep up with my finger speed" modes), tilt, and virtual joypad. Game Center integration and daily leaderboard updates are there, and a simultaneous two-player mode is coming in a free update.
Have a look at Cope-Com's gameplay video, with co-creator Martin Pedersen narrating. A longer demo that I captured of a recent, pre-release build of the game can be seen here.
To ensure solid performance, the developers have limited Battle Squadron ONE to iOS 4 and the iPhone 3GS, 3rd-generation iPod touch, iPad or better.
Amiga Computing magazine, way back when, gave the original Battle Squadron a 109% review rating. I was thrilled with my $40 purchase of the game in 1989. Battle Squadron ONE, at $1.99 USD, is excellent gaming, folks. Do not miss it.