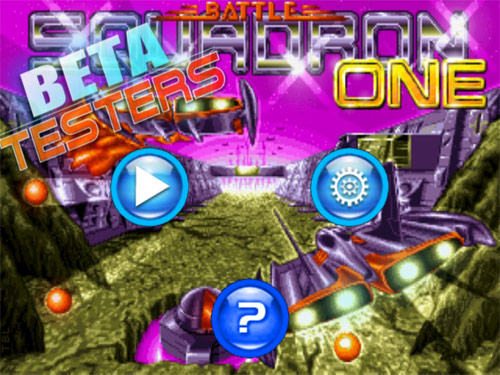 Back in March we posted an exclusive hands-on with a pre-beta version of the Universal title Battle Squadron ONE, an iOS port of Cope-Com's excellent Amiga vertical-scrolling space shooter Battle Squadron. Even in its relatively early state, the game was playing just great on the iPhone and iPad. We're happy to report that Martin Pedersen and Torben Larsen of Cope-Com have recently shared a close-to-final beta of the game with me to put through its paces. And I definitely like what I'm seeing, here.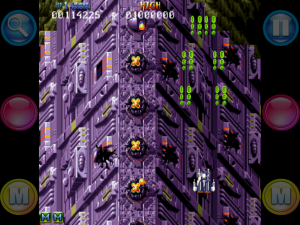 The biggest difference between the two pre-release versions we've been given is the controls. The earlier, pre-beta version they provided us with offered both swipe and tilt controls. This new release features entirely revamped swipe controls (at two sensitivities), as well as tilt (also at two sensitivities), and an onscreen D-pad. I'll say right off that the last is the weakest. The best control scheme — by far — is the more sensitive swipe control scheme which breaks the shackles tying it to the Amiga ship movement speed and lets you zip your craft around the screen like nobody's business. This method would absolutely make the game too easy at the Amiga difficulty level but, happily, there are three difficulty settings to choose from. Jacking the difficulty to the roof and going with the sensitive, fast swipe is absolutely the way to play this game on an iOS device.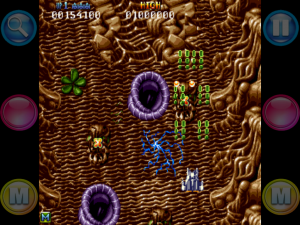 As a retro enthusiast I'm pleased that the graphics from the Amiga version were maintained. They're so faithful, in fact, that one might think it's an extended emulation title — but it's not. The iOS version is a line-by-line C/C++ adaptation of the original Amiga 68000 assembly code. Impressive.
According to the guys at Cope-Com, the only thing left to add before release is Game Center integration. And, based on the gameplay I'm seeing in this near-launch beta, that's just fine with me.
Battle Squadron ONE will be followed up by Battle Squadron TWO which offers a two-player, cooperative game mode for those with friends. Battle Squadron TWO will be free for those who purchased the initial release.
We'll give the heads-up when this lands in the App Store. Stay tuned.