Back in April, we learned that developer SoMoGa was hard at work on an iOS port of classic RPG Lunar: Silver Star Story, and today we finally have the first screenshots from the game. SoMoGa was responsible for porting the Sega Saturn RPG Vay [$4.99] to the App Store in 2008, and did a pretty fantastic job doing so. While Vay was a somewhat obscure title, the Lunar series has a pretty dedicated following worldwide, and has seen several different releases and remakes over the years.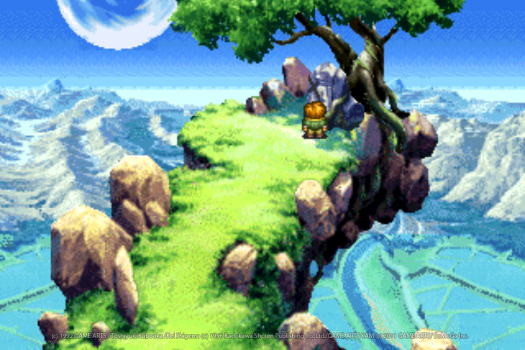 Originally, Lunar: The Silver Star was released for the Sega CD back in 1993. A remake of the game, called Lunar: Silver Star Story Complete and featuring enhanced audio and visuals, came to the more powerful Sega Saturn console in 1997, but only in Japan.  This remake eventually did make its way to North America by way of the PlayStation console in 1999.
This leads me to one thing a lot of people have been wondering since the announcement of Lunar: Silver Star Story Touch, which is exactly what version of the game the iOS port would be based on. SoMoGa played it a bit coy in an email to us, explaining that the version these screenshots are taken from is based on the Saturn remake, but that the Sega CD version is getting ported as well.
I don't know if that means there will be a completely separate release of the original or if there will be some sort of mode inside of the game that lets you play with the original graphics and sound. SoMoGa promises to clarify this further soon, but if you're a purist looking for the original game experience it looks like you'll be in luck one way or another.
Expect more news on Lunar: Silver Star Story Touch soon, and you can look for the game to hit the App Store sometime before the end of the current quarter, which basically means sometime before the end of September.