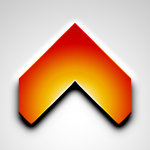 Remember Boost 3D? It came out in late 2009, and we absolutely loved it in our review. It's a tunnel racer with a sky high framerate and an elegant simplicity to it. The game is so simple, in fact, that we really didn't mind that it didn't get updated for close to two years. Some games are great just the way they are, and this was a perfect example of that.
When I first heard of this update which was so massive that it even required a name change to the whole game, I was completely apprehensive. I thought the game was perfect the way it was, and usually "massive update" means the introduction of power-ups, levels, and all kinds of other nonsense that would get in the way of the previously mentioned elegant simplicity.
Thankfully, this update manages to completely enhance the game, all the while maintaining everything we first loved about Boost 3D. Instead of a single game mode, there are now three: Time trial, survival, and even multiplayer which works via Game Center.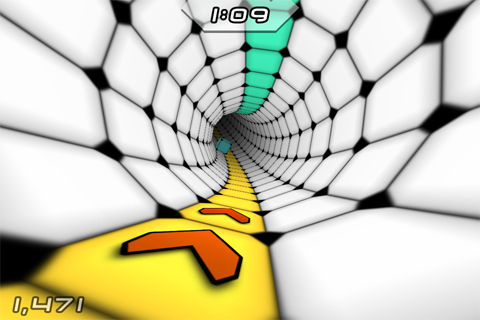 I've yet to be able to get a game going (since the update just launched, I assume) but here's how it's supposed to work– Players have 60 seconds to finish the race, at which point the player who has travelled the farthest wins. The blocks change color depending on your position in the race. Sounds awesome.
Aside from using Game Center for multiplayer, there is also total Game Center (and OpenFeint) for online leaderboards and achievements. Both the Retina Display and the iPad are now fully supported, and there are a number of other tweaks and fixes including a totally redesigned HUD.
Boost 2 is on sale for 99¢ in celebration of the relaunch. It was the best tunnel racer when it was originally released in 2009, and I'm having a hard time thinking of a better one that has been released since then– Especially with these new enhancements.