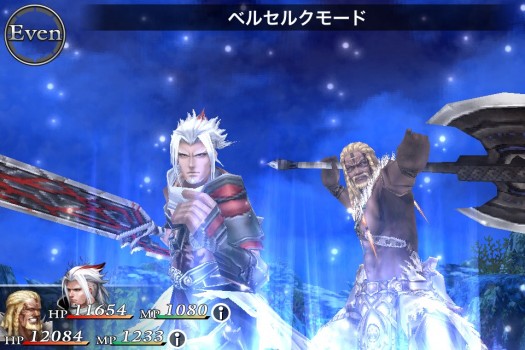 Late last month we learned that Square Enix was readying two new entries in the Chaos Rings saga. The following day, we saw the Japanese trailer for one of those games, Chaos Rings Omega, which is a prequel to the well-received iOS exclusive RPG Chaos Rings [$3.99/HD] which released last year. Today, Chaos Rings Omega [$11.99/HD] has officially launched in the App Store.
We'll be bringing you a full review of Chaos Rings Omega once we've worked our way through the game, but chances are that if you really enjoyed the story from the original and want to learn what happened 10,000 years prior then picking up Chaos Rings Omega should be a safe bet.
One nice thing is that an iPad native version is available right now, rather than having to wait months for one to release like the original Chaos Rings. Also, the game supports both Retina Display and iPad resolutions right off the bat, and there is an ambitious update roadmap detailed in the game's description, which should give you something to look forward to post-release.
There are early game impressions rolling into our forums which you can check out, and we'll be back soon with a full review of Chaos Rings Omega.
Update: To celebrate this release, Square Enix has put the iPhone and iPad versions of Chaos Rings on sale for $3.99 and $4.99 respectively. The sale will last until May 27th, so be sure to check out the originals at this discounted price. Links have been added directly below.