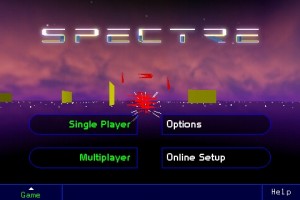 Last year we reviewed Spectre 3D [App Store] for the iPhone, Brilliant Bytes' remake of the classic, early '90s Macintosh 3D tank shooter Spectre from Peninsula Gameworks that oldschool Mac gamers likely remember as one of the most hardcore titles available at the time. Spectre 3D has recently received a major update that should notably broaden its appeal. What's more, its also on a limited time, 80%-off sale at a price of $0.99.
New features include:
iPad support! A new HUD, control scheme, and interface
All-new Arcade single-player mode
High-definition Retina Display support
Completely Re-balanced gameplay
Game Center support
The original Spectre is a 3D, filled-vector tank battle game something akin to Battlezone. The simple objective was to drive your tank around various obstacle-filled battlefields collecting flags and dodging the fire of AI enemy vehicles. The game also supported local multiplayer over the Mac's integrated AppleTalk networking hardware. It was followed by Spectre VR, an overall enhanced, network-centric title. Both versions were highly rated at the time and were awesome to play on the Mac's relatively high resolution, color display.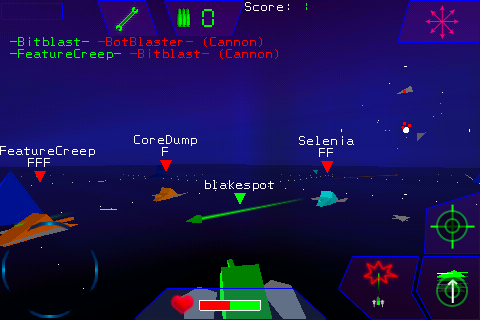 Spectre 3D is a well-done remake featuring various single player modes and up to four players over local Bluetooth and up to 16 players over the Internet. It features an impressive degree of configuration options and stereo-3D via anaglyph stereographic glasses. It's an instant-buy title for anyone that enjoyed the game in decades past, and should be a lot of fun for those unfamiliar, as well.