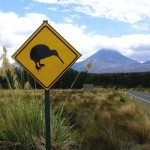 It's Wednesday morning and time to do the same old song and dance we do every week around here: Go digging through the New Zealand App Store to see what kind of treasures await at 11:00 PM EST when those same games are released on the US App Store. This week comes with a particularly awesome haul, both expected and unexpected.
If you're new to this whole deal, as mentioned previously, all of these games should show up for download in the good ol' US of A later tonight. If you're reading TouchArcade from somewhere other than North America, these games should all automagically appear on the App Store in your neck of the woods around midnight local time. Usually these same links will work as well to find the game in your region.
Final Fantasy III, $13.99 – Originally sold in Japan for the Famicom in 1990, the game didn't hit American soil until 2006 when an entirely remade version was released for the Nintendo DS. 5 years following this, and 21 years (Wow, really? I feel old.) after the initial release in Japan, it's appearing on the App Store with an interface completely retooled for iOS devices and Retina Display graphics. For a rundown of the plot and what makes this difference from other Final Fantasy games, check out the shockingly exhaustive Wikipedia article.
Superbrothers: Sword & Sworcery EP, $4.99 – Initially, S&S will only be available for the iPad. If all goes as planned, the iPhone version should be released in around a month. I've put it through its paces already and posted a preview of the game which is worth checking out while you wait for it to appear on any of the international App Stores today.
Max and the Magic Marker, $1.99 – A clever looking platformer from EA which integrates the all-too-familiar line drawing mechanic to modify the game world to allow Max to do all kinds of things. We got a look at this game during GDC, and I'm excited to get further into it to see how complex the drawing mechanic gets. There's also an iPad version of this game available for $4.99.
Mr. Ninja, 99¢ – It looks like this game plays similar to DizzyPad [Free], but with ninjas. I don't really have a problem with that, as I've absolutely loved every Ponos game ever released. I'm expecting to enjoy Mr. Ninja just as much. (Don't let me down now, Ponos!)
The Witcher: Versus, 99¢ – It seems like this game has been "coming soon" for an eternity, and it's finally here. I got a quick peek at the game at PAX East, and it's basically an incredibly elaborate online game of rock paper scissors with asynchronous multiplayer which ties in to the existing browser based game. I'm looking forward to spending more time with it, as it seemed like a big part of the game was tweaking your character over time, which is a feature that's very difficult to demonstrate in a 5 minute preview.