After spending hours in line today, I managed to get my greasy sausage fingers on a brand new iPad 2. I'll be doing a first impressions post shortly, but the insane differences between Infinity Blade [$5.99] running on the original iPad when compared to the iPad 2 seemed too substantial to not immediately write about. Some things to look for in these screen shots include how smooth the edges are on the iPad 2, as well as how high resolution the textures are in comparison. We have this kind of image quality, while everything runs at a much higher frame rate.
The best way to view these comparisons is to click on one to load up the light box image viewer, then click through the screenshots one by one, going back and forth to compare them. The differences are obvious.
iPad 2 on left, iPad on right: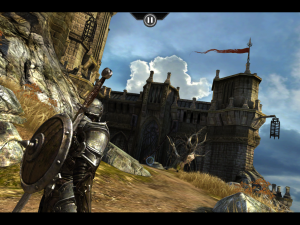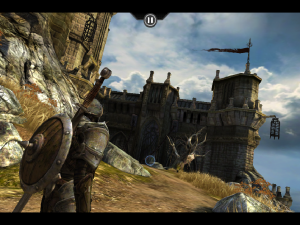 If this is what the iPad 2 can do with existing games that got a quick update to take advantage of the new horsepower, I can't wait to see what games are going to look like that are built from the ground up for the device.