Street Fighter news that doesn't involve its appearance on the Nintendo 3DS is at a premium as Nintendo rushes its next handheld to market, so I'm pleased to report on this little story which involves something quite different: Street Fighter IV [$.99] for the iPod and iPhone is now being sold for under a dollar. That's like nine bucks worth of savings for a competent fighting game on a touch screen device. Not bad, right?
But, wait, there's more savings to go around. Capcom has also slashed the prices of several of its titles to the one-dollar mark. Here's the full list: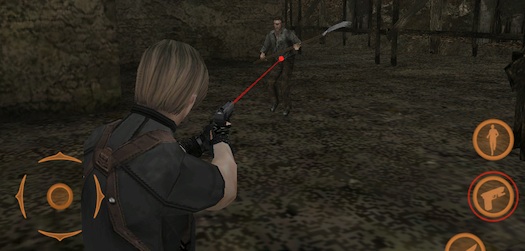 Capcom notes in the new game descriptions that talk about the sales that these deals won't "last forever," suggesting the usual one-week kind of sale, but not really confirming the stretch the marketing folks plan to play the App Store charting game.
As is usual with these kinds of sales, I suggest grabbing what you want now. Street Fighter IV is a steal at this price, and Devil May Cry 4, which just hit the platform (review!), is a good buy considering what's being asked for it at the moment.
Update: Looks like we initially missed a few titles that are part of this sale. These have been added to the above list of links.