NimbleBit's Dizzypad [Free / HD] is a high scoring jumping game that we thought was great in our review. The game is a little more significant than its good review though, as the associated frog collection mania that surrounded each Dizzypad update served as the foundation for NimbleBit's runaway freemium hit Pocket Frogs [Free]. Going back and looking at Dizzypad, it's really cool seeing how the whole Pocket Frogs frog pond started.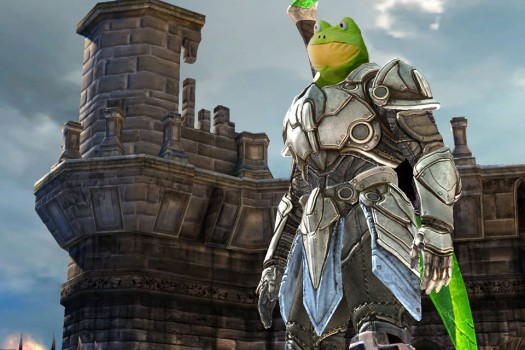 This week was a huge week for Thursday releases, but if at all possible, you should take a break from getting killed by the God King in Infinity Blade to give Dizzypad a download. For the sake of your sanity, you might want to play with the sound off. The endlessly looping background music (also found in the trailer below) seems to get stuck in my head in the worst way.
If you need additional convincing, check out the Dizzypad thread in our forums.