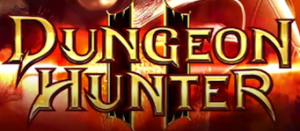 Last year Gameloft released Dungeon Hunter, their take on a Diablo-style hack 'n slash dungeon crawling RPG. For the time, Dungeon Hunter was one of the finest examples of the genre on the iOS platform, and we thoroughly enjoyed the title in our extensive review. In fact, you may as well read up on that review right now, as the follow up title Dungeon Hunter 2 [$6.99] is nearly identical to its predecessor. Everything from the 3 class choices, to the combat, to the way loot flies out of chests… even the menu interfaces are all practically the same. I don't mean this in a bad way either, as this kind of consistency is nice from subsequent titles in a series, but we are definitely treading familiar territory here.
While Dungeon Hunter 2 is fundamentally the same as the original, like any good sequel it does improve in a number of areas. The graphics are a great deal better, with more detailed character models and environments and Retina Display support. The game areas are also a bit more opened up, rather than the mostly narrow and linear spaces from the first game. The skill tree is a little more complex, although not by much, and there is still a staggering amount of equipment to collect and adorn your character with. The same 3 classes of warrior, rogue, and mage are available but this time they can be specialized in certain areas, essentially giving you alternate classes to become.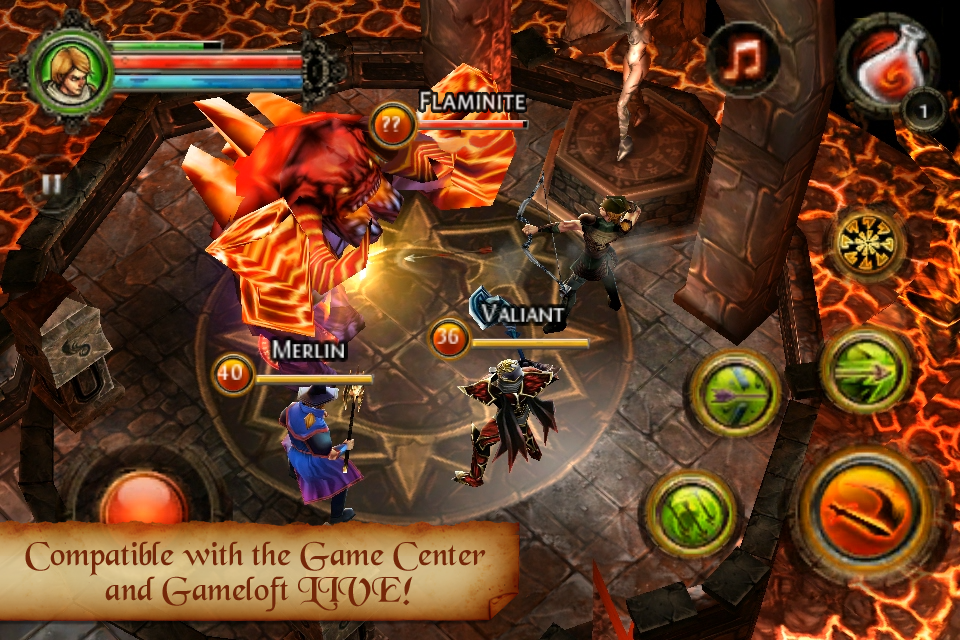 The entire single player campaign is pretty much more of the same, but there is an interesting new feature which is online cooperative multiplayer through Game Center or Gameloft Live. You can connect online with up to 3 other players and work your way through campaign quests using your character. Unfortunately, I haven't been able to get the online to work in order to check it out. No matter if I'm trying to search for 2, 3, or 4 players, it fails to ever find me a match, over both Game Center and Gameloft Live. When trying to start a game directly with buddies from my list, we can get into the lobby together but the moment the actual game tries to load the connection drops. Every. Single. Time. It's frustrating because I'm excited for this feature, and I hope it's just my device having a brain fart or some other minor issue, rather than a serious bug.
Barring the online issue though, I'm liking Dungeon Hunter 2 a lot so far. Although it doesn't do anything radically different than the first, it still offers up the same enjoyable elements with a few nice improvements. If you liked the first Dungeon Hunter, and were craving more once you completed it, then you should thoroughly enjoy this sequel. It somewhat ties into the thin storyline from the first, and assuming the online becomes functional it should provide a decent amount of replay value when you're finished with it. Also, there's 3 difficulty levels that unlock after beating the game the first time, which is nice because a major complaint with the first  game was that it was extremely easy. Don't forget to drop by the thread in our forums for additional information and player impressions of Dungeon Hunter 2.