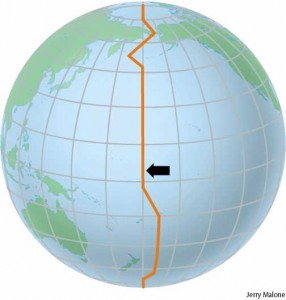 Faithful followers of TouchArcade know this song and dance all too well by now. It seems that the cool thing to do is to set the release date of your game to a Thursday. This means that as soon as Thursday crosses the international date line, games become available in New Zealand. They then slowly filter out to the rest of the international App Store markets as it becomes Thursday for other people, until finally showing up in the US App Store at 11:00 PM EST Wednesday night. This creates a few awesome phenomenons such as everyone cluttering up every game thread with anticipation waiting for things to appear in their neck of the woods, and us having little to do on Monday and Tuesday, but I digress.
This week's haul of releases isn't anywhere near as huge as I was expecting, but we've heard from several developers that today was the last day to submit a game to have it approved before the end of the year. Next week will be insane with the release of Infinity Blade, and the first onslaught of pre-holiday approvals. We've already got a thread in our forum with some people estimating they'll be spending $100+ this month on iPhone games that's worth checking out if you want to get yourself hyped up for future releases.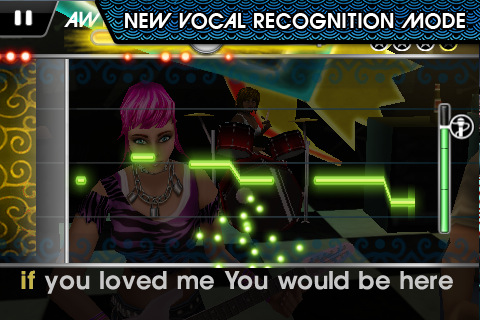 Rockband Reloaded, $4.99 – Even more Rockband action. This time around you'll be able to sing along as well. Reloaded comes with 29 "free" songs, and additional songs available via in-app purchase.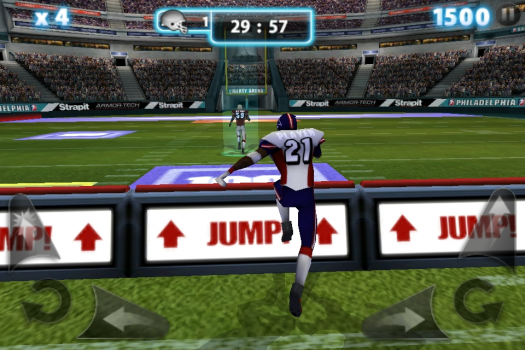 Backbreaker 2: Vengeance, $2.99 – Similar to the previous Backbreaker, players run down the field attempting to avoid being tacked. A new game mode turns the tables and has you doing the tackling, and new obstacles have been implemented that you must jump over.
Hooga, 99¢ – A caveman platformer that reminds us a lot of Bonk's Adventure. It comes with a bunch of weapons, power-ups, and other goodies. If the controls work well, it should be really fun.
Miro: Color The World!, 99¢ – A physics-powered rolling game. From the looks of it, you're timed by how quickly you can roll around an object to color the world (as the title hints). 25 levels and online leaderboards are included.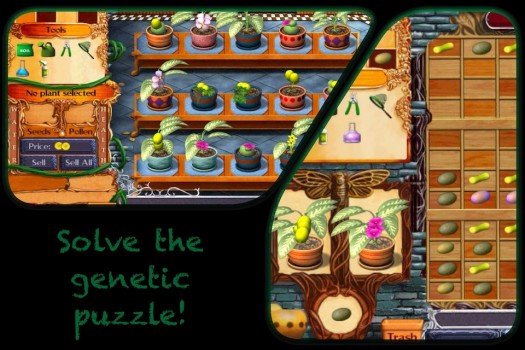 Plant Tycoon, Free – I'm not really sure what to think about this game, as I dumped hours of my life in to it on my Palm Treo. It was a great game, with tons of history, which really has my scratching my head as to why it's free. Hopefully it's not laden with consumable DLC required for progression.
Kosmo Spin, 99¢ – The art style of this game is dripping with charm, and the game itself is packed with various objectives and achievements which hopefully will keep the seemingly basic gameplay fresh.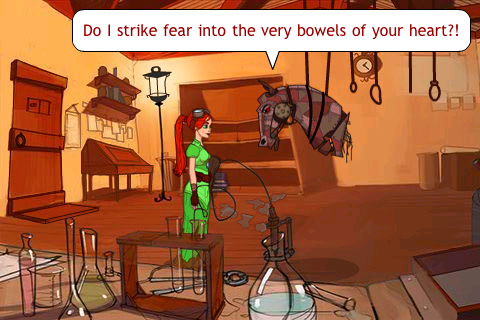 Scarlett and the Spark of Life: Scarlett Adventures Episode 1, $2.99 – A episodic point and click adventure game that's promising both an angry princess with a crowbar and a talking horse with a god complex. These types of games have worked very well on the platform, and I'm excited to play through this one.
All of the above links should begin working as soon as the games are available for download in your region except for Rockband Reloaded, as EA typically releases an international version and a US version of their games for some reason. We'll be taking a closer look at these games throughout the day.