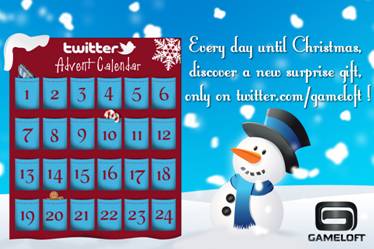 Developer Gameloft is holding an Advent Calendar promotion over their Twitter account and will be tweeting a free gift every day until December 25th. Seeing as today is December 1st, it appears that they wanted to start things off with a bang, as today's free gift comes in the form of the iOS port of vehicular mischief game Driver [Free].
Driver is an open world driving game that was originally released on Playstation and PC over a decade ago. It's similar to the 3D Grand Theft Auto games, except you don't ever leave your car, and was considered one of the classics of the time. Gameloft did a marvelous job porting the game to iOS last December, keeping most of the game intact and giving it a slight graphical makeover. We really liked it in our review, and recommended it at its initial price of $6.99. Now that Driver is free for a day, there's no excuse not to pick it up.
If you are hip to the Twitters, then you can follow Gameloft to check out what other kind of freebies will be in store during this month. I wouldn't expect a big name title to drop to free every single day or anything, but it should be worth keeping up with just to see what kind of free stuff you can score. At any rate, a free copy of Driver is a great way to kick off the promotion, and I'd highly suggest downloading the game while you can.