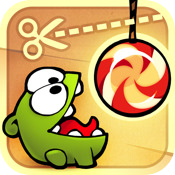 ZeptoLabs made good on its promise from earlier, having put out a new level-adding update for Cut the Rope [$.99, Lite] and Cut the Rope HD [$1.99, Lite].
As previously reported, this update includes 25 new levels and a cool new mechanic, the gravity button. When pressed, the physics invert, making for some interesting star grabs.
The update also adds in enhanced support for the Retina Display and adds in some tweaks to scoring, sound, and animations. Also, you'll get some new Game Center achievements for blowing through the new box, which by the way, requires 250 stars to enter.
I've spent some with this update earlier in the day and I've nothing to complain about because 1) it's free and 2) these new levels are quality offerings that jive with the rest of Cut the Rope.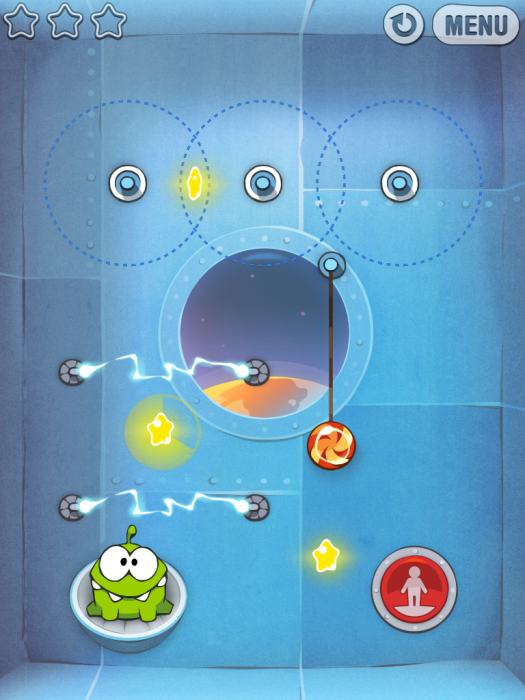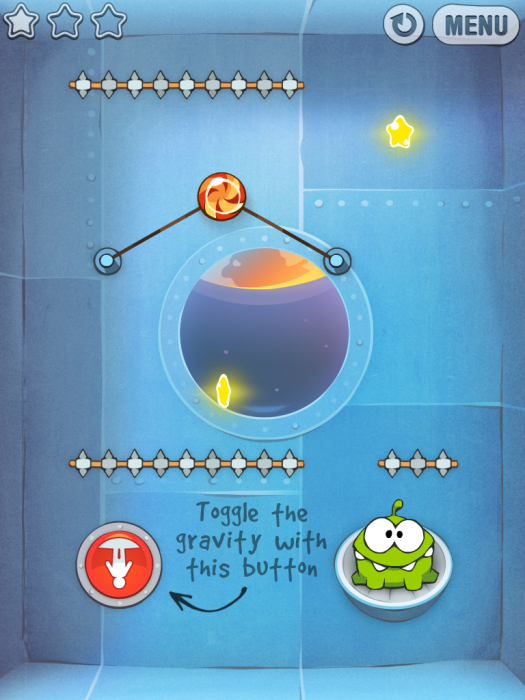 If you manage to break out of some of the new games you've undoubtedly purchased during this glorious Black Friday price-slashing weekend, definitely give these new levels a go. You won't be disappointed, that I assure you.