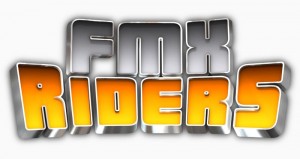 Last month we posted about The Quadsphere's FMX Riders, a really cool looking freestyle motocross game with a load of features:
FMX Riders will come packed with four game modes: Race, freestyle, time attack, and hotlap time attack. There will be a career mode with 9 tours and over 40 events. The best part, it will utilize Game Center for online multiplayer with auto-matchmaking. Game Center integration doesn't stop there, there's over 15 different leaderboards, achievements, and you'll even be able to save and share replays with your Game Center friends. Oh, and the cherry on top– Retina Display graphics.
A trailer was just released today that shows the game in motion, and it looks just as good as the description makes it sound:
According to the trailer, FMX Riders will be available this month… And I really can't wait. Everything about this game looks and sounds awesome.