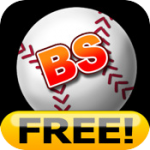 Everyone around these parts has to be familiar with lite versions by now. These stripped down free versions of games allow us gamers to get a taste of what's in store for us if we buy the full game without costing us a cent. More often than not these lite versions just get released and are mostly forgotten aside from potentially implementing a major feature of two that might be important for players to sample. Gamevil just did something we don't see very often and updated their lite version of Baseball Superstars [Free] to include the full game with a few ads here and there.
The Baseball Superstars series are a great mixture of arcade style baseball with light RPG elements that really seem to make the game appeal to both fans of baseball and people who don't normally care about sports games in the slightest. Training up your players is a surprising amount of fun, and the sprite-based graphics are an awesome blast from the past for anyone who was around for all the great 16 bit baseball games from days of yore. The ads aren't really that obnoxious either.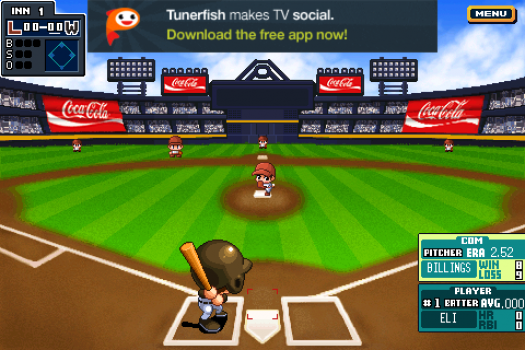 I'm a huge fan of the Baseball Superstars series, and if you like this game, you really should consider picking up the most recent iteration of the game. Baseball Superstars 2011 [$4.99] is a great upgrade that we liked a lot in our review. But if you just want to dabble in training your super batters or pitchers, this freebie more than does the trick.