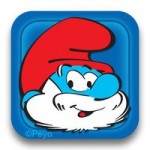 After taking a look at Lil' Pirates a couple of weeks ago, Capcom Mobile is keeping the casual social freemium game trend going with their recently announced Smurfs' Village. Smurfs' Village looks to mimic some of the same mechanics of other similar titles like We Farm [Free] and Farmville [Free], but wraps it up in gorgeous artwork based on the classic Smurfs franchise. While these kinds of games have proved to be insanely popular as of late, they aren't typically my kind of game personally. But as a fan of the Smurfs growing up, I must admit I'm intrigued by the concept of Smurfs' Village and can't deny that the screens are looking fantastic.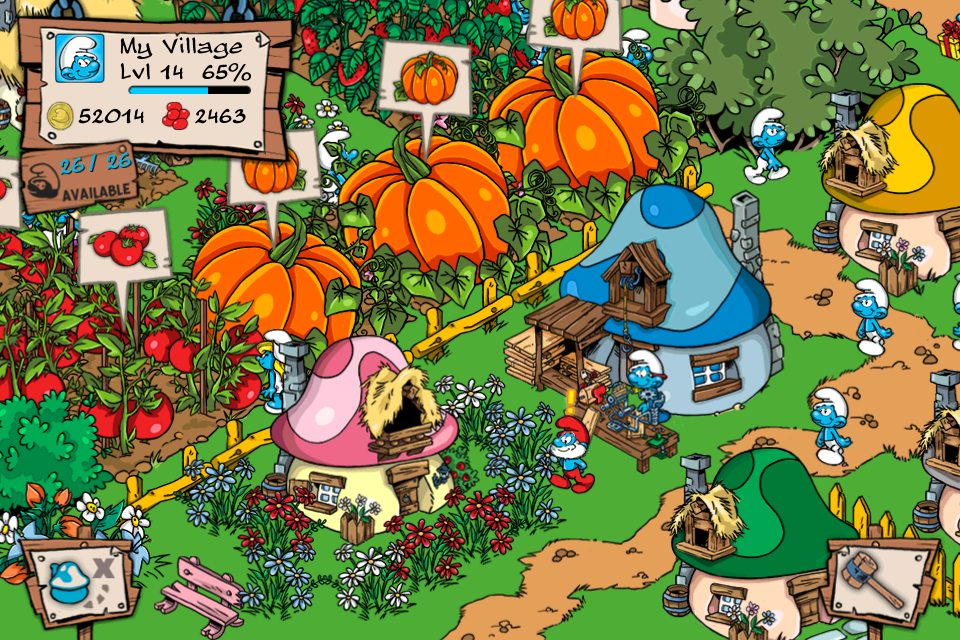 The game begins as the Smurfs' village has just been desecrated by their nemesis Gargamel. Papa Smurf guides you as you rebuild the village starting out with just a small house and plot of land. As the village grows, more specialized houses, gardens, and structures will become available. A crew of your favorite Smurf characters will join in as well, offering their own unique abilities. When you're not busy building your village you can partake in some mini games based on things like painting, baking and mixing potions with Papa Smurf. Facebook integration will allow you to share your Smurfing exploits socially with your buddies online. Click on any of the pictures below to get the full size high resolution image:
Smurfs' Village will be launching sometime in November, and will be free to download and play. As is the case with most freemium games, much of the progression will be constricted by timers, and you'll have the ability to purchase special Smurfberries that allow you to grow and construct your village more quickly if you choose. The sharp look of the artwork and allure of nostalgia has captured my interest for Smurfs' Village, and we'll be taking a closer look at the game when it launches for iPhone, iPod touch, and iPad next month.