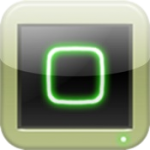 Ever since Apple eased up their App Store approval guidelines, all kinds of crazy things have been getting released like the fabled GV Mobile+ [$2.99] and other apps that have been stuck in approval purgatory for months (or even years). Some emulators slipped through the cracks either by appeasing Apple's wishes such as Commodore 64 [$4.99] and others that were inexplicably approved, then immediately pulled like Nescaline. Late last night iDOS [99¢] was released. Based on DOSbox, an open source DOS emulator, iDOS is a universal app that has PC keyboard support, mouse support, multiple screen modes, and more.
Forum member Menneisyys posted the following two screenshots of iDOS running Spellcasting 101 both on his iPad and on his 4th generation iPod touch (Yes, it even runs at Retina Display resolution.):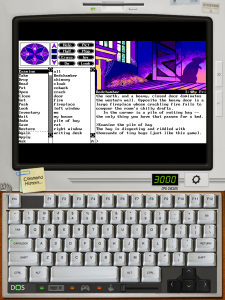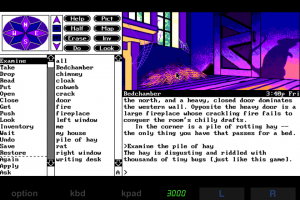 iPad left, iPod touch right. Click for full size.
Currently we've got a fairly active thread on our forums with people trying various games running in the emulator and there's another thread on the DOSPAD forums with even more compatibility testing going on. We're going to have our own retro fetishist Blake Patterson take a closer look at iDOS very soon, so if you've got any questions or want to see any specific games tested that aren't mentioned in the threads I linked, drop a comment and we'll try to include it in our followup post.
In the meantime, if you're even remotely interested in emulating old DOS games, this is 99¢ you need to spend. While iDOS technically seems to comply with all the new approval guidelines, it's hard to say whether or not this was an accidental approval or if iDOS truly does have the blessing of Apple. In any case, I'd download it now in the interest of being safe rather than sorry if the powers that be change their mind.
UPDATE: Just for an idea of exactly how deep the iDOS rabbit hole goes, and what the emulator is actually capable of: After blasting this link out to everyone I know, my friend Sam successfully installed Windows 3.0 and is currently playing Windows Solitaire on his iPad: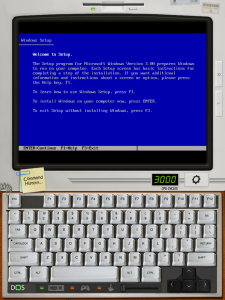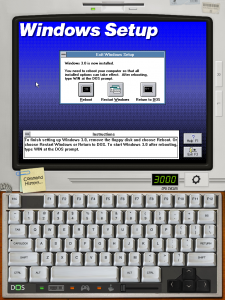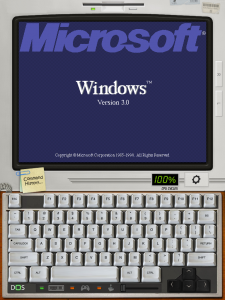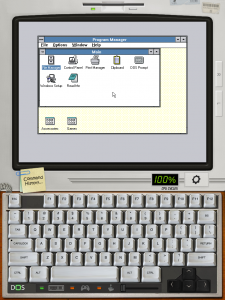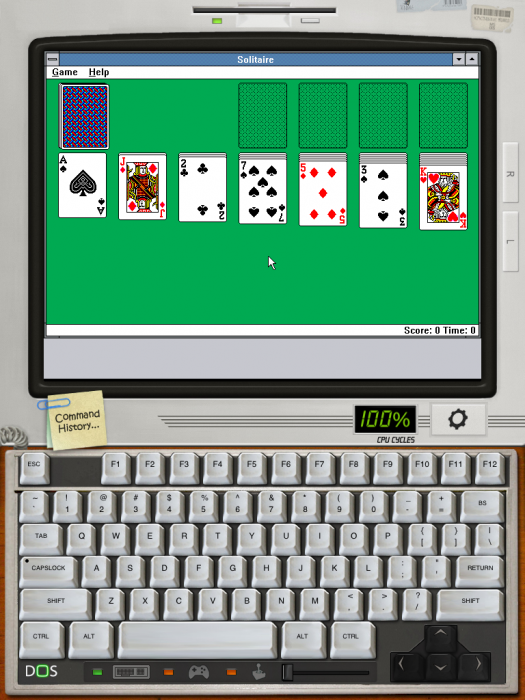 This is unreal. The capabilities of this emulator is insane.
Update 2: Mark just posted the following video in our comments of him running Space Quest:
Update 3: It seems that Sierra adventure games work great in the emulator, here's a screenshot of Freddy Pharkas – Frontier Pharmacist sent to us by Fish of Four Player Coop.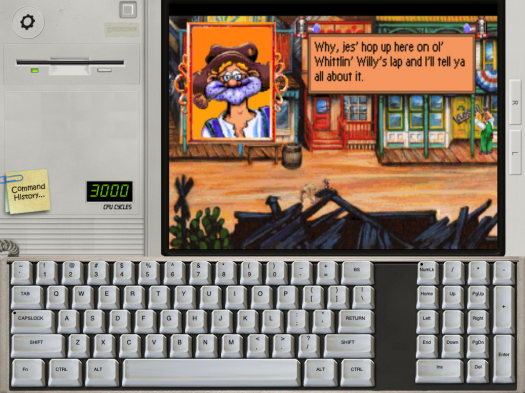 Update 4: Assuming your monocle hasn't blown completely off your face yet, forum member Audioteknika just got Warcraft II running: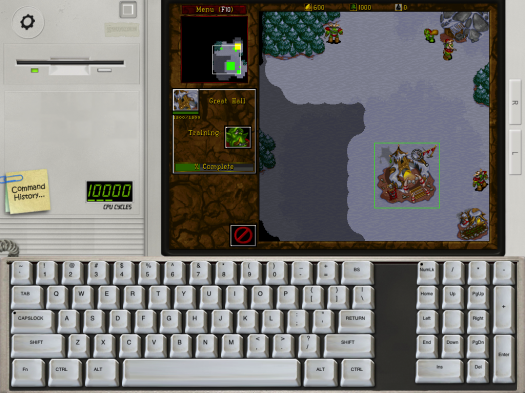 Update 5: Aaaaannnd just like that it's gone.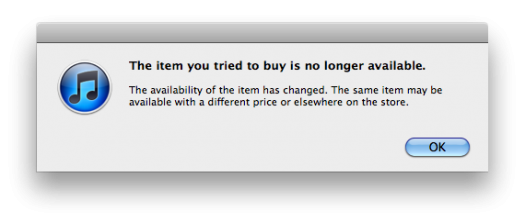 Update 6: Even though it may seem like the fun is over, if you're a jailbreaker you can download this same emulator for free. It's called DOSPAD and here's how to get it. Also, just for fun, one last screenshot of The 7th Guest running from a CDROM disc image, complete with music: