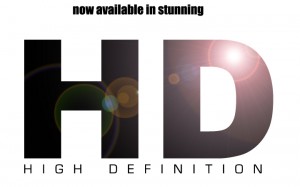 It's been a while since we've posted a whole mess of HD games for our iPad readers to sink their teeth in to. We've taken a look at the iPhone counterpart of all of these games before, and while most of them only have a few features with mentioning that are exclusive to the iPad (aside from high-resolution graphics), the wait is over if you've been holding out for a HD release.
Ninjatown: Trees Of Doom! HD!, $2.99 We had a great time with the iPhone version of this game when we reviewed it, and the iPad game comes with the same great ninja jumping gameplay that any fan of see how far you can climb games like Doodle Jump will love. One thing that made Ninjatown awesome on the iPhone was its crisp cartoony graphics which turn in to a blurry mess when run at 2x mode on the iPad, a problem that has since been solved by this HD release.
Cubed Rally Racer HD, $1.99 I still play Cubed Rally Racer a ton after our overwhelmingly positive review of the game, and since the tracks in the game are completely randomized, it really never gets old. Cubed Rally Racer HD is the same game with one major difference: Split screen multiplayer. The non-HD version looks OK running at 2x mode, but if you've found yourself enjoying single device multiplayer as much as I have on the iPad, you'll have a ton of fun playing split screen.
Skee-Ball HD, $2.99 Apply the incredibly recognizable brand name of Skee-Ball to Gravek's 10 Balls 7 Cups, and you've got a game that has spent nearly as much time on the best selling lists as Doodle Jump, Pocket God, and other classics. The HD release comes with the same ball rolling gameplay along with four optional DLC packs to customize the lanes and balls.
Zentomino HD, $2.99 Little White Bear Studios' released the iPhone version of Zentomino early last year, and the HD version plays identical with one major difference- It's totally free with optional level packs available via in-app purchase if you find yourself wanting more after playing through the included levels. Definitely grab this one, especially if you share your iPad with kids, since the game is simple enough for everyone to enjoy.
Land Air Sea Warfare HD RTS, $4.99 It's extremely rare to find a realtime strategy game on the iPhone that's fun to play due to just how much is going on in your typical RTS which doesn't really lend itself to the limitations of a small touchscreen to control the battle. Land Air Sea Warfare blew us away in our review, providing an excellent pocketable RTS experience. The HD version is even better, and it works so well that playing it will really make you crave ports of RTS classics like StarCraft or the Warcraft series on the iPad more than ever.
Highborn HD, $5.99 There's quite a few good turn-based strategy games on the App Store, but Highborne is one of the great ones. We really liked the gameplay, graphics, and everything else in our initial review of the iPhone version. Much like Land Air Sea Warfare, Highborne HD is a little bit easier to control on the large screen of the iPad and looks great in high resolution.