According to a tipster that contacted Kotaku, an official line of Angry Birds [99¢ / Free / HD] swag is coming next year. They provide the following spy shots of prototype plush birds spotted on the streets of Manhattan: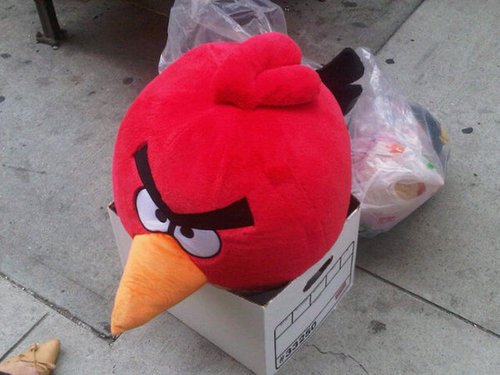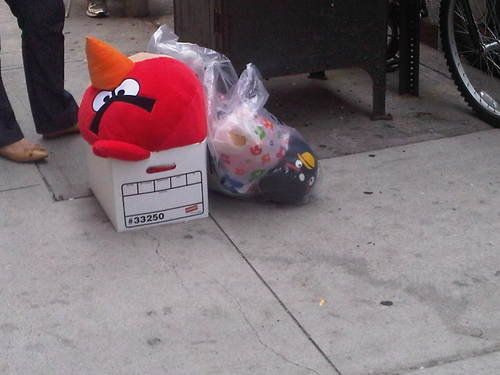 Angry Birds has been sitting comfortably at the top of the App Store sales charts for quite some time now, and seems to have nearly universal appeal both to gamers and non-gamers alike. We loved the game in our review, and if you haven't yet, you really should at least try the lite version of the game. We've heard rumblings for a while that Angry Birds developer Rovio was looking to turn the game in to something bigger than an iPhone game, and it looks like plush toys are part of whatever that master plan might be.
Either way, I'm not ashamed to admit that I'd totally buy a plush set of birds.