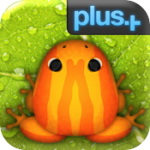 NimbleBit's Pocket Frogs [Free] has taken both our forums and the App Store by storm. Since its release less than a week ago, the game has been downloaded over half a million times, and currently is sitting at #1 on the iPad free charts and #3 on the iPhone free charts. Aside from the main Pocket Frogs thread, we've also got incredibly active threads on our forums both for finding friends and trading frogs. We loved the game in our review, and if you haven't yet, you really need to download it to give breeding your own colony of cute little frogs a try.
The 1.0.1 update was just approved and is currently available for download. This update addresses quite a few bugs and other issues that people have been reporting in our forums since the game's release. If you've had weird issues with missing frogs, all those problems have been fixed. Also, help text has been tweaked to make things clearer for new players.
NimbleBit isn't stopping there though, they're hard at work on additional updates for Pocket Frogs which will include a new frog design as well as fulfilling one of their most requested features by implementing a "Frogedex". (Similar to a Pokedex in Pokemon games.) The Frogedex will show every frog available in the game, as well as which of those frogs you have come across. Something to keep in mind though, with 13,800 available frogs currently (and 14,720 after the update), it's going to take some serious dedication to breed them all.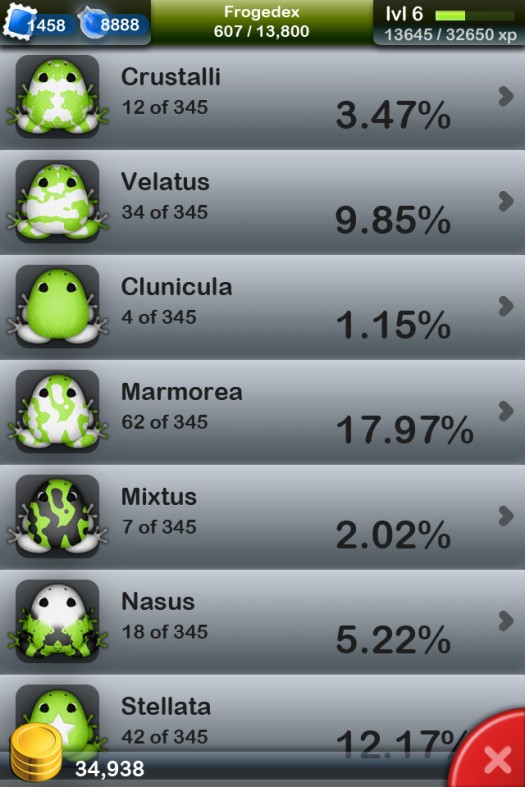 We haven't heard any specific release dates for the Frogedex update other than sometime in between "soon" and "when it's done", but looking at NimbleBit's track records with their other games, they've been pretty quick with updates. In the meantime, if you have suggestions regarding features and additions for future updates, swing by the thread where the developers have been actively posting since the game's release.