Back aboard the Gameloft party bus at E3 we got our first look at Ultimate Spider-Man Total Mayhem. When we saw it, the game played a lot like Gameloft's other third person action games, but totally drenched in all things Spider Man which any fan of the movies, comics, or cartoons will appreciate. The following trailer was released earlier today, which has a bit of gameplay footage towards the end:
Along with the trailer Gameloft also sent us a set of Retina Display resolution screenshots: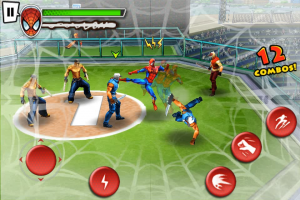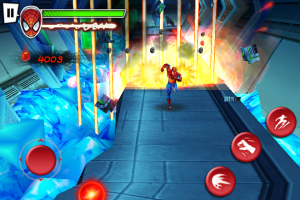 Spider Man is hitting the App Store September 1st, so if your spider sense is going crazy about that time, that may very well be why. In the meantime, swing by Gameloft's Ultimate Spider-Man Total Mayhem site which has quite a few details about the game including a listing of all the villains that you will come across.