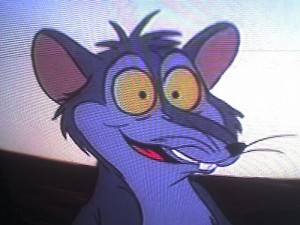 We haven't done a roundup of recently released lite versions to try in quite some time now, which means there is more than a heaping helping of them to download. I'm only going back through the past month or so of releases, and cherry picking the more interesting lite versions of games we've already mentioned in one way or another, but to see everything that has come out that is free, swing on over to AppShopper. Anyway, here is an alphabetical list of lite versions that you should try as all of these games are pretty awesome:
A PHYSICS GAMEBOX FREE, Free We thought Physics Gamebox was a great fit for the iPhone in our review, and now not only is this pair of physics puzzlers free to play on NewGrounds, but there's also a lite version on the App Store. If you liked Ragdoll Blaster at all, make sure you try Physics Gamebox.
Cubed Rally Racer Lite, Free The full version of Cubed Rally Racer is one of my favorite racing games, as it combines RC Pro-Am style retro racing with a fantastic random track generator and OpenFeint to send and receive ghost challenges between your friends. To see me gushing over the game even more, check out our review.
Daredevil Dave: Motorcycle Stuntman! FREE 2, Free There's already one free version of Daredevil Dave, but this one adds another two jumps to try. This is basically a trial and error based trajectory game, but you hardly even notice because it has so much personality. Take a look at the trailer in our review to see exactly what kind of punishment is in store for poor ol' Daredevil Dave.
Flick Fishing HD FREE, Free If you own an iPad and you've been looking to try Flick Fishing HD, here is your chance. The iPhone version has been downloaded millions of times and is almost constantly being featured in various "best of" and "most downloaded" listings on the App Store. The iPad version features high resolution graphics and slightly modified controls like most HD-ized games.
Giant Moto Lite, Free If you have fond memories of Excite Bike for the NES, you should give Giant Moto a try. It's a little basic, and desperately needs some kind of randomized track and/or track builder mode since even the full version is a little light on content… But as we mentioned in our original post on the game, it's hard to not see the potential for this game to be really rad with some updates.
iHook Lite, Free I thought the full iHook was cool when it was first released, but the unconventional control scheme was a little hard to describe, and since that's such a main part of the game I'm glad they finally released a lite version. Gameplay involves shooting out grappling hooks, attaching to pylons of sorts, and releasing once your trajectory has been altered enough.
Infect Them All : Zombies Lite, Free Previously known as Infection:Zombies, Infect Them All is a cool tilt based game where instead of killing zombies, you play as a zombie trying to convert as many humans as… humanly possible. I thought the premise of the game was neat when it first came out, but the lite version might just be enough for the novelty factor of turning humans to wear off.
Max Vector LITE, Free As mentioned in our mini-review, Max Vector is fairly basic like most Game Salad games, but the developers more than make up for this with heaps upon heaps of old school retro charm and fantastic chiptune music by 8 Bit Weapon. If huge pixels are your cup of tea, you should at least try the lite version of Max Vector.
Meowcenaries Lite, Free Yet another crazy game from Adult Swim, this time you play as a platoon of cats much like the classic game Cannon Fodder. Meowcenaries is loaded with tired memes and lolcat jokes, which will either amuse you or annoy you. We posted it when it first came out with a few other weird games if you like this one.
MrOnionsLite, Free If you've ever enjoyed one of the many physics-powered bike jumping games on the App Store (of which there are many), you really need to give Mr. Onions a try. The art is cute, the gameplay is fun, and the odd twist of needing to not only make it to the finish, but make it there with your basket full of groceries is awesome. For more details, read our review.
NAMCO GAMES PORTAL, Free Namco bundled up Pac-Man Lite, Ace Combat Lite, Galaxa Remix Lite, Dig Dug Remix Lite and Time Crisis Strike Lite in to one app. I guess the one download is convenient, but looking at these games side by side just kind of makes you realize how lackluster Namco's efforts on the App Store have been so far.
Need for Speed Shift FREE, Free Both Need for Speed games on the App Store have been awesome, and believe it or not, Shift actually feels a lot like the console versions of the game. It doesn't have all the content of the 360/PS3 game, but it's just as much fun. Take a look at our preview for some gameplay video.
PREDATORSâ"¢ Lite, Free From the guys behind Guerilla Bob comes this fully licensed Predator game which bucks the trend of terrible movie games and actually is quite a bit of fun. We have a fairly in depth review, but if you like dual stick shooters or the Predator universe you can just skip straight to downloading this game.
Psychoban Lite, Free This clever twist on classic Sokoban drops you in a hospital ward where you're forced to solve a series of puzzles after going through a "procedure". The controls work well, although at times the camera perspective can get a little wonky. We liked it in our review, and if you like puzzle games you should totally snag this lite.
X2 Snowboarding Base, Free If you have even a vague interest in snowboarding games, you need to have X2 Snowboarding on your iPhone. We explained how awesome it is in our review, and this is a game I'm still playing months later.