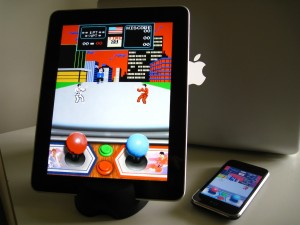 Shortly after the release of Revolutionary Concept's iPhone port of arcade classic Karate Champ [99¢], we reported that they were hard at work on a native iPad version. This new version would take advantage of the higher resolution and larger screen of the iPad, as well as include a same-device multiplayer mode akin to the old tabletop arcade machines of the past. This feature alone is incredibly enticing, and has been implemented successfully in games like Space Invaders HD [$4.99] and Fruit Ninja HD [$4.99] with entertaining results.
Those who are anticipating this new iPad version will be happy to know that Revolutionary Concepts has sent word that Karate Champ XL is now in the final phases of QA testing, and should be submitted to Apple sometime this week. That means we should hopefully be seeing the title available in the next week or two, barring any sort of fuss from Apple. They've also sent over some fresh new screens of the game straight from the iPad to whet your appetite (click any image to enlarge):
The game is indeed looking very nice despite being a port of a 25+ year old game. What's more astonishing is the fact that due to the iPad screen being the wrong proportions in comparison to the original arcade screen, Revolutionary Concepts has actually redrawn portions of the levels in an authentic 8-bit style to fill in the gaps of the extra space, so you'll actually be seeing more of the Karate Champ landscape than you ever could have before. Additionally, the arcade cabinet facia has been redone in HD and looks absolutely crisp and realistic.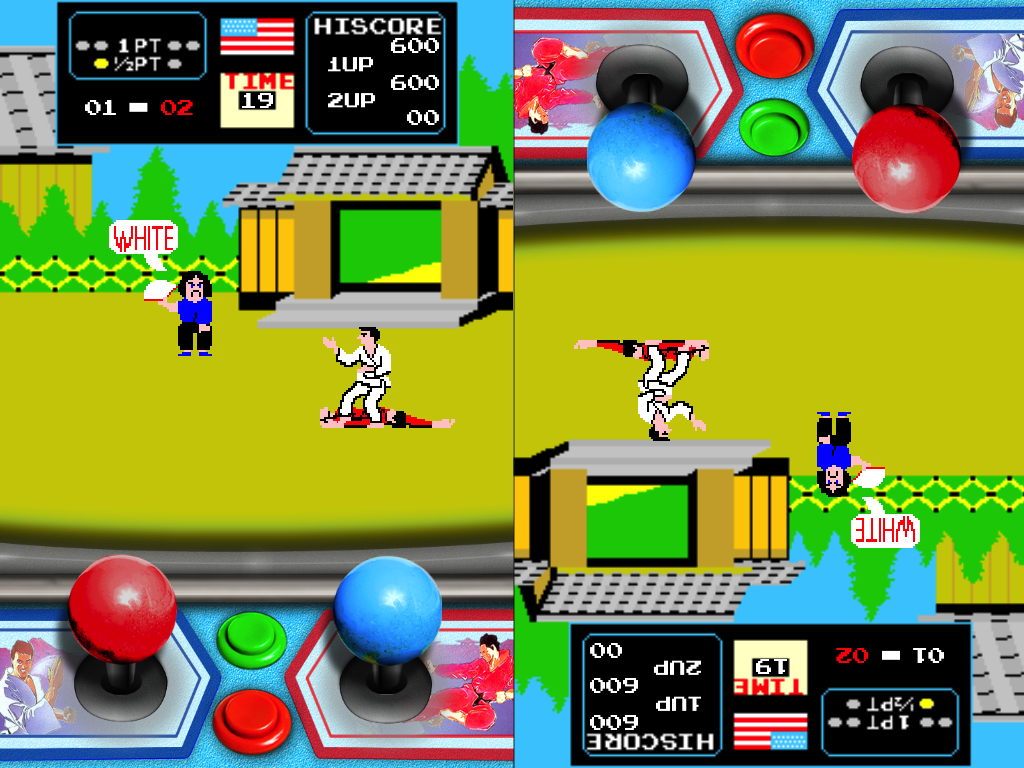 It's nice to see them going the extra mile in bringing the game to the iPad, and with the extra visual enhancements and the same-device 2 player mode it should be well worth a purchase even if you already own the iPhone version of the game. Speaking of the iPhone version, it has recently dropped to just 99¢ in anticipation of the iPad release, and will remain there until Karate Champ XL is finally available.  Check out our review of the iPhone version of Karate Champ, and join in on the discussion thread of Karate Champ XL in our forums while waiting for the game to release.