Last week we took a look at the faithful and highly enjoyable iPhone port of the 1984 arcade fighter Karate Champ [App Store]. We've been having fun with the game since it hit the App Store and are happy to report that the developer, Revolutionary Concepts, will soon be bringing a native iPad version of Karate Champ to the App Store.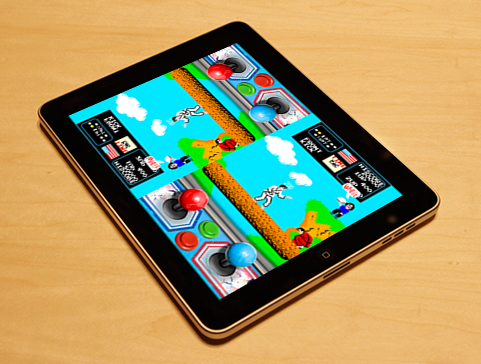 Karate Champ HD will take specific advantage of the iPad's larger display and, most interestingly, will feature a split-screen, head-to-head two player mode for tabletop gameplay, as illustrated in the above mock-up provided by the developer.
We'll be sure to pass on additional details on the upcoming iPad title as we get them.
App Store Link (iPhone version): Karate Champ, $1.99