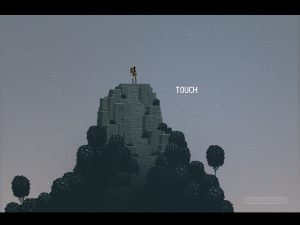 Before E3 even started we met up with Nathan Vella of Capybara Games, creators of Critter Crunch [$1.99 / Free]. They've teamed up with Superbrothers and Jim Guthrie to create what we thought was the most amazing game at GDC this year. Three months later, and while the game looks very similar, they've significantly refined everything from the menus, to the camera system, and everything in between. Also, since the release of the iPad, they've also committed to releasing both an iPad and iPhone version of the game. Today we were shown the iPad version, and Superbrothers' pixel art looked absolutely fantastic on the larger screen.
I grabbed my camera and had Nathan explain "side A" of the game, which covers all the new controls, inventory system, additional in-game goodies, and the consequences of your actions in the world of Sword & Sworcery.

Since the developers are shooting for
Sword & Sworcery
to be an experience similar to an EP, the game is split in to two different sides. "Side B" isn't finished yet, but here is as much of it as they're willing to show at this point:
Sword & Sworcery
looks gorgeous on the iPad screen, and as you can see from the videos is extremely simple to play. The team behind the game don't plan on releasing it until it provides the exact experience they're shooting for. The game itself will be content complete at the end of this month, and according to Vella, will then require a few months of polishing which should hopefully mean a release sometime in August.
In the meantime, here is a whole new set of iPad-resolution screenshots to whet your Sword & Sworcery appetite: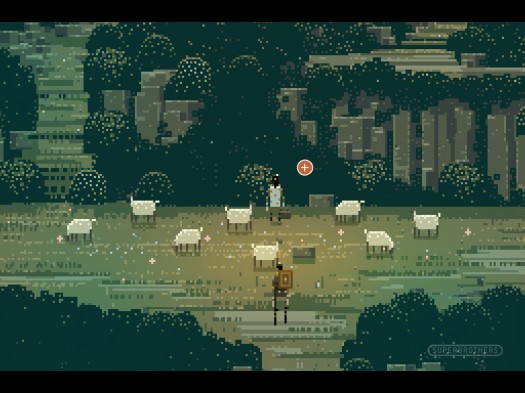 We've been told that there's a new trailer in the works that should be released in the next couple of weeks. We're following this game very closely, so stay tuned for even more Sword & Sworcery action.