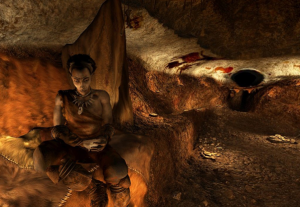 French development studio Coladia first crossed our radar back in December 2008 when they announced that they were developing an iPhone port of their Mac prehistoric point-and-click adventure Secret of the Lost Cavern [App Store]. The game went live last year, as did their iPhone port of point-and-click adventure Return to Mysterious Island [App Store].
We had a chance to meet up with Coladia here at WWDC and to hear about a few iPad titles they've got in the works.
The existing iPhone versions of Return to Mysterious Island and Secret of the Lost Cavern are rather abbreviated titles as compared to the PC originals (or Mac ports). CEO Frédéric Aloe informed us that his studio is currently readying iPad ports of both titles that deliver the complete original game experience to Apple's largest touchscreen device. Both iPad titles clock in at around 800MB in size.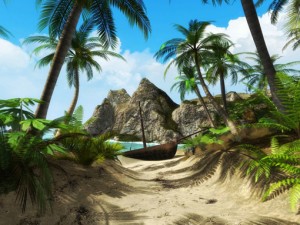 Additionally, Coladia is bringing a feature-complete iPad port of Destination Treasure Island to the App Store. As the studio sets up the title,
Four years have passed since the end of the adventure recounted in Robert Louis Stevenson's novel. Jim Hawkins has become an upstanding adventurous young man, attentive to those around him. Imagine his surprise when, one morning, he sees a parrot enter his bedroom window : none other than Captain Flint, Long John's own companion. The bird brings him a message from his master. In the message the old pirate announces that he has buried a marvelous treasure on the secret isle where he retired : Emerald Island. Jim is going to have to hurry though. Pirates, old enemies of Long John, are on his trail.
The iPad version of Return to Mysterious Island should be appearing in the App Store any day now. Destination Treasure Island is set for a release late this month, while Secret of the Lost Cavern is slated for release in September. All titles are expected to launch at an App Store price of $9.99.
Coladia plans, in time, to bring most of the adventures of PC studio Cheops', responsible for the original aforementioned titles, to the iPad with full PC assets and a touchscreen interface.