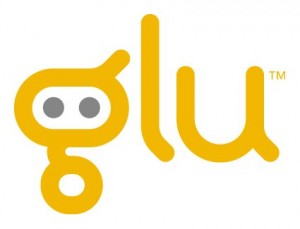 During WWDC this week we met with Glu to get a peek at their upcoming game lineup, along with the not entirely surprising news that they're going to be shifting towards the freemium market towards the end of this year. In the meantime, they showed us four of their upcoming games, which will all be coming out in the next few months.
Escape From Nom – A physics-powered puzzle game where you have to aim a colored circle (named Alan) to get to the bottom of the water at the bottom of the screen. You can control where you drop Alan, and levels often involve either using existing or placing new gizmos in to the game world to bounce off of to avoid being eaten by the Noms, multi-colored blobs which are either stationary or moving about.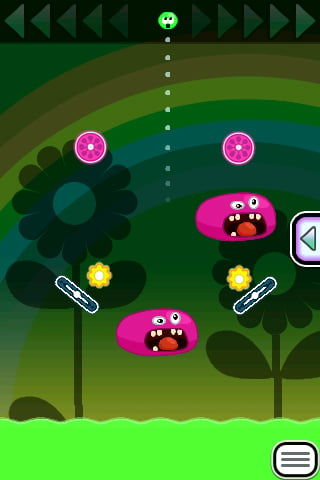 Much like Enigmo, later levels require a quite a bit of thought and manipulation of various objects to bounce Alan about. Some levels even have Alan starting out as a different color than the water, at which point you must have him bounce off an appropriately colored bumper in order to change to the correct color to complete the level.
Escape From Nom also comes with a full featured level editor which will allow you to create and share new levels. Aside from user-generated levels, the game will come with 30 pre-made levels of increasing difficulty across 3 different game worlds. Escape From Nom will be released soon, potentially even before the end of June.
Build-a-Lot 2 – This is a sequel of the original Build-a-Lot, which came out in early 2009. We liked the original in our review, and it sounds like the sequel is more of the same with additional enhancements. There are new blueprints to unlock, and a new curb appeal system that adds another level of depth to the game as curb appeal increases as a house is built closer to a playground and other desirable structures.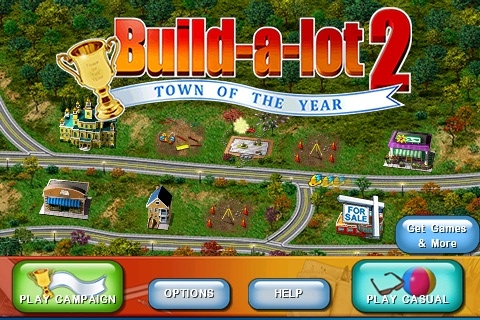 Tons of other parts of the game has been tweaked, and it's safe to say if you enjoyed the original you will also like the sequel. Build-a-Lot 2 is expected mid-July and Glu is also working on an iPad-optimized version of the game.
Deer Hunter African Safari – More of the same Deer Hunter action, this time set in Africa. You'll be able to do 3 different hunts in 4 separate locations and shoot exotic game like lions, zebra, kudus, elephants, and other virtual African animals begging for your bullets. Like the other Deer Hunter games, there will be DLC to purchase additional equipment and other fun hunting toys to allow you to more efficiently cleanse the land of life.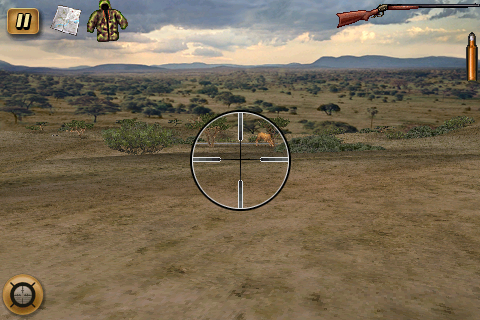 Deer Hunter African Safari will be available mid-August.
Deer Hunter 3D for iPad – The original Deer Hunter 3D is making its way to the iPad, with 16 different hunts in 4 different locations. 7 different types of animals are packed in to the game, and there are 13 different weapons to shoot them with. Everything is up-scaled to 1024×768, and the game looks just as good as you would expect on the iPad.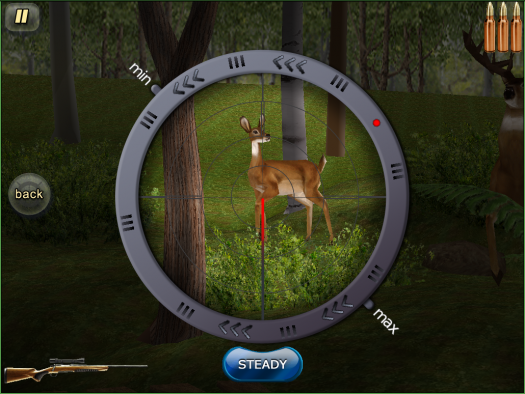 Deer Hunter 3D for iPad is coming in early July.