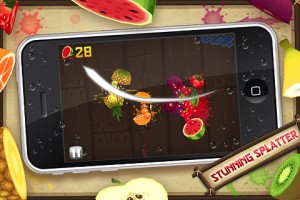 Blast Off, Rocket Racing, and Echoes; these are a few of the games created thus far by Halfbrick Studios. By even taking the smallest glimpse at the Aussie-based developer's portfolio, you'll notice that the studio isn't married to a specific digital platform. Yet its latest title, a simple and entertaining slasher called Fruit Ninja [99¢], gives us the impression that the iPhone is as good of a place as any for Halfbrick's oftentimes irreverent titles.
But here are with monstrous iPads. To say we hunger for high-quality, visually stunning titles for the device is an understatement. Luckily, it looks like Halfbrick might fill our tummies with our own desires — and it could be with a title we're already familiar with, like Fruit Ninja.
"We certainly have," Halfbrick's Phil Larson told Touch Arcade when asked about the possibility of ever releasing Fruit Ninja — or Blast Off — on the iPad, "and at this stage it looks likely that we will be able to create iPad games once we are set up with the right hardware."
"There's already a significant number of Fruit Ninja players who are playing on iPad, so we'd definitely like to give them a nice HD version in the near future."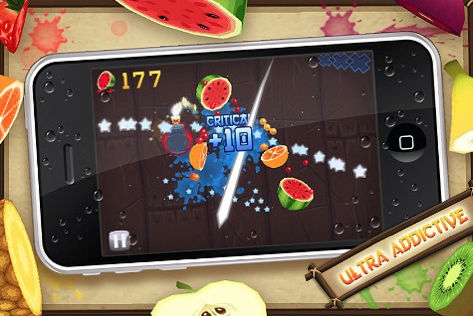 Halfbrick might not have the all the right pieces for full-on iPad development, but the studio does seem to have a creative direction in mind whenever it does decide to go full throttle with the iPad.
"The iPad is very good for games, as it has all the features of an iPhone except in a larger size with the potential for same screen multiplayer," Larsen says. "I don't expect the scope of our games to change all that much from iPhone to iPad, but it will allow for a few extra features that we can squeeze in and give iPad players something unique.
On the other end of the "unique" spectrum — but not unwanted — giving App Store hawks a familiar game, like a re-release of the PSP Minis puzzle game Echoes, could be on the table. Just don't hold your breath for a Rocket Racing port.
"With Echoes there is definitely some unique gameplay there which we would like to explore. A few concepts could lend themselves very well to touch-screen mechanics, particularly with a puzzle or strategy focus."
"Rocket Racing may have reached the end of its run on this current generation of consoles/handhelds, but we have no aversion to racing games at all. When we develop the right concept we'll absolutely bring racing back in the Halfbrick catalogue."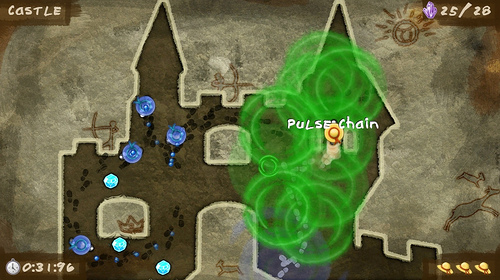 A lot of what we're asking Larsen has to do with ports or re-releases, but that doesn't mean the studio isn't working on something new. Larsen teases us, revealing that a brand new game is almost finished and will be announced soon.
"We have a brand new iPhone game which has never been seen before and is around 90% complete. It's like Fruit Ninja — simple, fun and playable in short bursts. Of course, that means we focus on polish and making the game look as good as it possibly can. Look out for an announcement in the next few weeks!"
We will indeed.