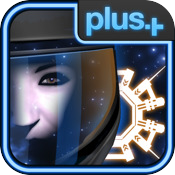 Freeverse's space conquest game Warpgate [$4.99 / Free] and the high resolution iPad Warpgate HD [$7.99 / Free] both recently had free versions appear on the App Store. If you've been on the fence, you really should give the free version a try, especially with the recent 1.2 update that added save game portability via the Plus+ network.
When Warpgate HD first launched along side the iPad, we loved the game in our review, and later found the only differences between the iPhone and iPads version of the game were minor UI differences. Here's what you're getting in to in the Warpgate universe:
Obviously set in space, Warpgate is host to a gigantic galaxy map that you slowly explore through a seamless set of campaign missions. Once you complete the initial tutorial, and start in on the "real" game, procedurally generated missions begin appearing that have you flying places, delivering things, getting in to battles with other ships, and other objectives. Because of this, the game never technically ends.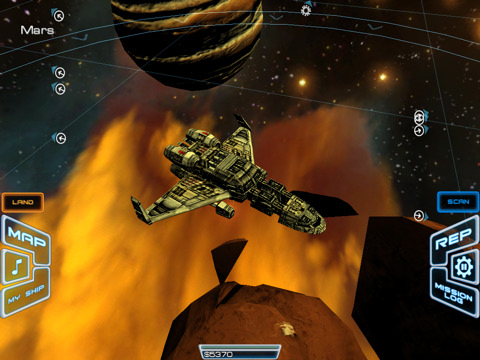 Warpgate is remarkably open, so much so that if you're the kind of gamer that requires a rigid goal structure with a concrete "end" to a game, it might just drive you crazy. The end goal of Warpgate is whatever you want it to be. If that means grinding up reputation with the space pirates and piloting the biggest, baddest battleship in the entire galaxy, killing everything in your path, you can. Or, on the opposite side of things, you can be completely lawful and play your cards so you're in good standing with all the factions of space. …Read More
One of my main concerns from our initial review was the inability to manage your save game data. Since Warpgate is a game you can keep playing for a very long time, not being able to secure my game data from the horrors of iPhone syncing and updating SNAFU's after potentially investing weeks of playtime in to the game made me very nervous. Warpgate 1.2 not only adds online save game storage via the Plus+ network, but these game saves are also portable between devices and versions of the game.
If you own the game for both the iPhone and iPad, all you need to do is open the game's options screen, upload your game save on one device, then do the same thing to download it on to the other device and you will be right where you left off. What's even cooler, is that if you download the lite version for either the iPad or iPhone, you can upload your game save, buy the full version, download it, and keep all of your progress.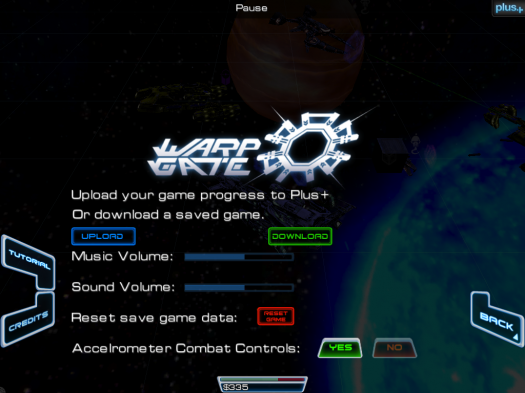 Unfortunately, because of the size of the Warpgate game save files, automatic online game save storage like many other Plus+ games simply isn't realistic. According to Warpgate producer Bruce Morrison, Warpgate game saves can grow to upwards of 500 kilobytes once you get farther in to the game. In comparison, Flick Fishing, another Freeverse game that handles all of the Plus+ game save data automatically only uses around 5 kilobytes to save everything it needs.
Warpgate's implementation of online save storage is a little ugly, but it works. It's really great to be able to play my same game on both my iPhone and iPad, and the ability to roll your progress in the lite version straight in to the paid version is really cool. If you haven't yet, you really should give Warpgate a try, or at least download the free version. Aside from being a fun space conquest game, it also looks really great on the iPad.
App Store Links: