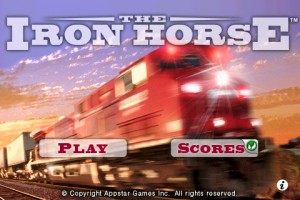 Back in February we reported the formation of mobile studio AppStar Games by legendary game designers David Crane and Garry Kitchen. The founders' mission in creating the studio is to focus on "small footprint" games for various connected devices, the iPhone among them.
"Garry and I have worked together on a number of successful ventures over the years, generating hundreds of millions of dollars for investors and stakeholders. We're very excited about the dramatic shift that is occurring in the game industry with the advent of direct-to- consumer distribution of our titles. AppStar Games is committed to taking a leadership role in that transition by delivering the highest quality product in the marketplace", said Crane, CTO of AppStar.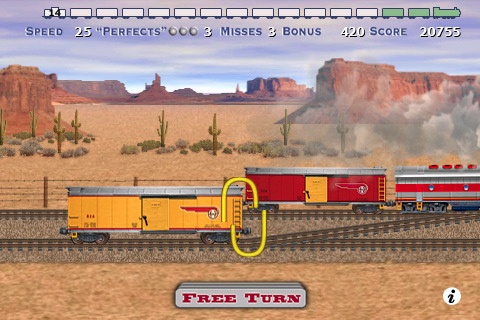 The studio has just released their first iPhone game, Iron Horse [App Store], which is a reaction / timing game that challenges you to couple stationary rail cars to a passing train by tapping on the connection point at exactly the right moment. At first, while the train pushes along at a leisurely pace, it's a snap. But, once things get a little more full-tilt, you'll find that you need to "lead" your taps, to account for the sluggishness of your own reflexes. There are straight rounds where a set number of cars must be attached to a given locomotive as well as bonus rounds where it's proceed as long as you want — but miss a car and it's no bonus for you. The game features OpenFeint integration for achievements and score tracking.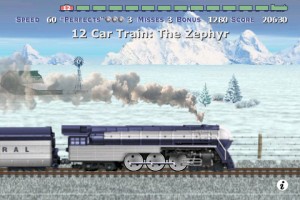 According to the developers, Iron Horse strives to capture the beauty of the American railroad — and it does an admirable job. The parallax scrolling scenery is well drawn across the various provided settings and the game as a whole is well rendered. Several train designs are represented, including the General, the Zephyr, and the Chief.
Iron Horse actually made it's App Store debut on the iPad early last month as The Iron Horse [link], which features graphics appropriate for the device's larger screen. And, while the games are otherwise identical, the iPad provides a better play experience as there's more onscreen track, which results in extra time to calculate your link-up tap. It's a good bit of pick-up fun for either device size, though.
The Iron Horse Lite [App Store] for the iPad gives owners of Apple's latest iDevice the opportunity to try before they buy.
App Store Link: Iron Horse, $1.99 (iPhone), The Iron Horse, $0.99 (iPad), The Iron Horse Lite, Free (iPad)