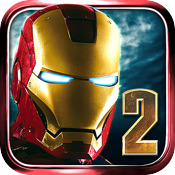 Last week we posted about Iron Man 2 [$6.99] suddenly appearing on several foreign App Store markets with no sign of it in the US App Store. With the release of the movie approaching, Iron Man 2 finally appeared for American iPhone owners to download.
We took a look at Iron Man 2 when it was first released in other countries, and were not that impressed:
Iron Man 2 seems to be just about everything you'd expect from a movie tie-in iPhone game made by Gameloft. The dialog isn't great, gameplay seems surprisingly linear, and while flying around as Iron Man is pretty cool, the whole thing just feels like your typical movie game.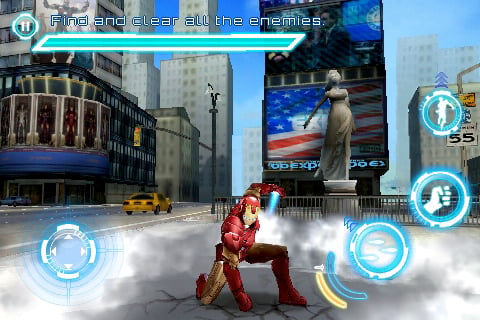 Unfortunately, I'm not alone in not really enjoying the Iron Man 2 iPhone game. The Iron Man 2 thread on our forums seems to be in agreement, filled with people who have spent the day playing the New Zealand version. Forum member Der-Kleine was able to play through the game in 2 hours and Ziotoo4 comments on the plot, voice acting, and bugs.
After spending more time with the international release over the last week, it seems safe to take a pass on this game.
App Store Link: Iron Man 2, $6.99